Emily's Story
My wife and I have been blessed with our daughter Emily, who is now 35 years old. The doctor's prognosis at birth was that she wouldn't survive the week! She has endured 25 operations over the years of her life, as her body, predominately her musculoskeletal system, is an on-going issue for her. Emily has been sitting in a Chunc since the age of 10 and it has proved to be the ideal wheelchair for her needs.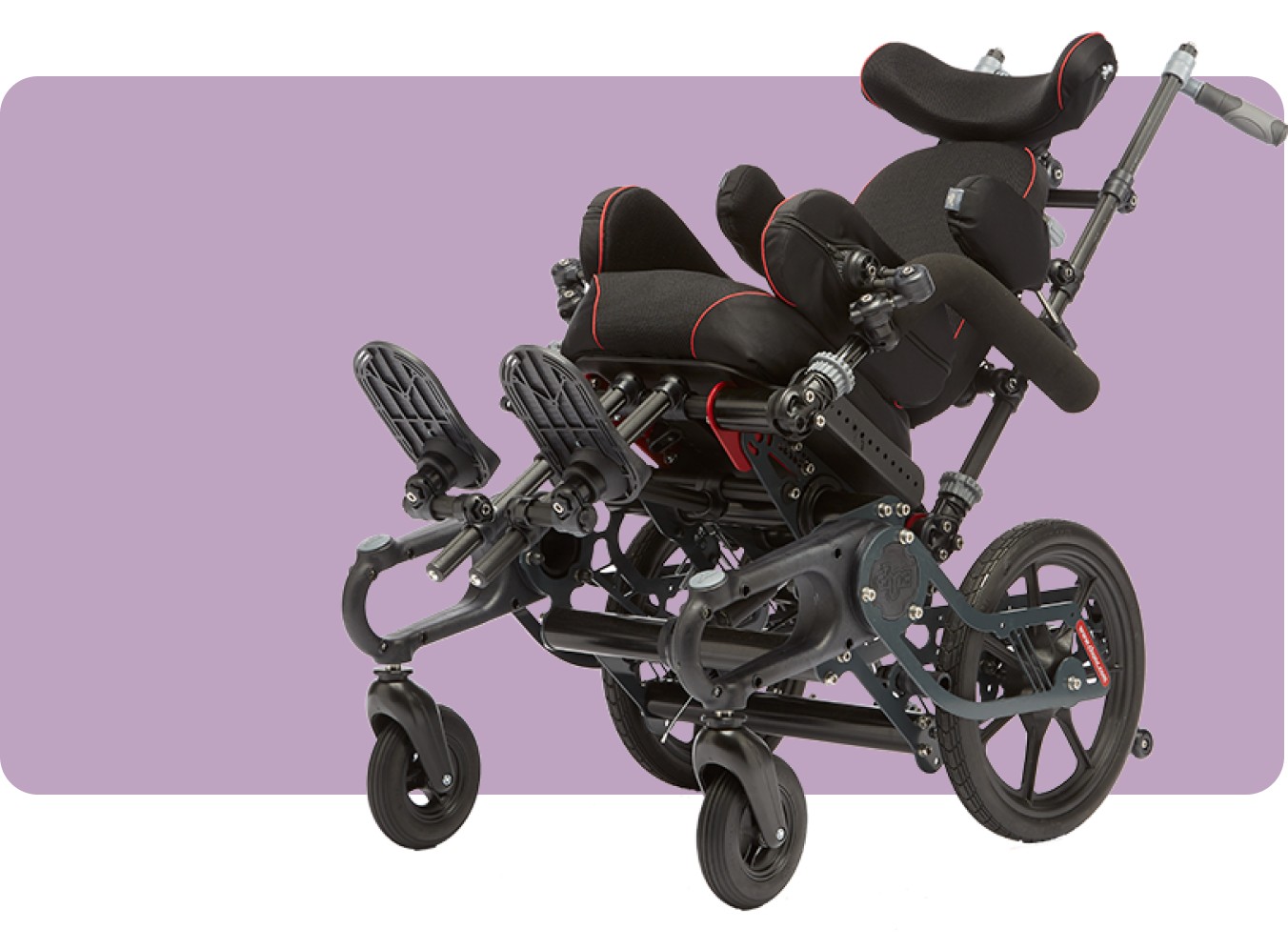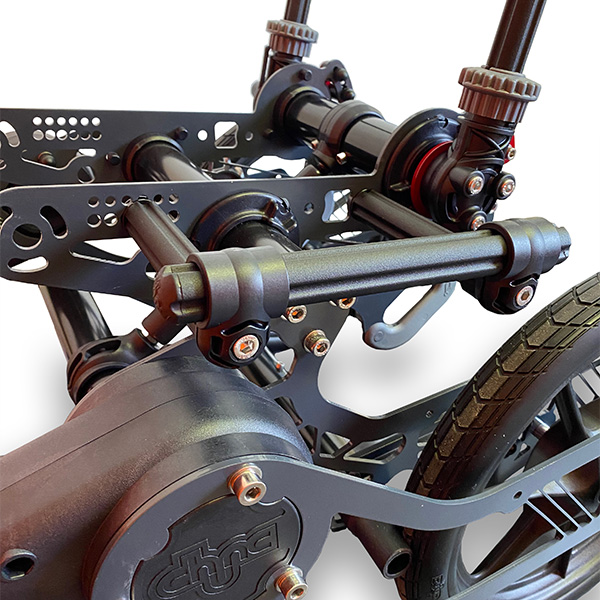 Adapted to suit Emily
When Emily was first fitted, at age 10 for a wheelchair, it was recommended that a moulded seat would be the best solution. We agreed with the prognosis initially, but then became aware that Em likes to wriggle about, and the moulded seat made her really uncomfortable.
Emily has a partially dislocated left hip which means there is more rotation of the hip and her left leg is shorter. We were told that there was an option to do surgery for this, but it was a major operation, which we did not want for her. Frankly after she endured major life-saving surgery for correcting scoliosis when she was 15, we felt that the hip should if possible be left alone and made comfortable by other means.
Our Chunc wheelchairs seat cushions adapt to Emily's hip condition as they are contoured in soft foam, this means they give gentle help positioning her but she has wriggle-room! The back cushion has more support on the right-hand side. This was a modification we requested, with the blessing of our OT, and Chunc successfully gave us the solution.
Passing the Emily test!
Over the years we have had statutory wheelchairs as they are useful alongside the Chunc for our day-to-day life. Unfortunately, as I have said, Em is a wriggler, and has strength when she sets her mind to it. She has broken many a wheelchair, splitting the weld on rigid metal frames and destroying footplates. The Chunc, unlike welded frame wheelchairs, has a frame that can flex dynamically meaning its integral strength is not adversely affected by Emily's wriggling – so it has proven to be unbreakable.
Perfect for all users – including attendants
Emily has had two Chunc wheelchairs, which have accommodated her needs admirably, and I feel I should also mention how the chair has also accommodated us and the carers we have. We consider Chunc to be a lightweight and highly manoeuvrable, which we are appreciating more and more as we are now in our seventies. Emily's carers are also equally impressed and tell us that they much prefer the Chunc wheelchair to any other wheelchairs they have encountered.
Chunc gets us out and about
As a family, we spend much of our time in the car as we like to travel. We have enjoyed many holidays to France, and we have a holiday home in the UK. We have an adapted vehicle, a Volkswagen Caravelle, which is side opening as we specifically wanted Emily sitting between us rather than on her own in the back. The Chunc wheelchair is manoeuvrable enough to turn tightly once it enters the vehicle, and "neat" enough that we can get in beside it to attach the safety straps that make it secure in the van.
Exceptional customer service
What we have really appreciated over our years with Chunc, is that they accommodate our needs. Emily's condition is ongoing so we are often in touch with our Seating Specialist, Morgan, and he is always obliging and attends meetings with ourselves and Emily's OT.
It means a great deal to us that we can have an on-going relationship with the Chunc team as so often our OT's move on, and new OTs are on catch-up, for a while, with Em's nuances. I always appreciate Morgan being with us when a new OT begins to work with Emily as he has the long-term history with her, which proves invaluable.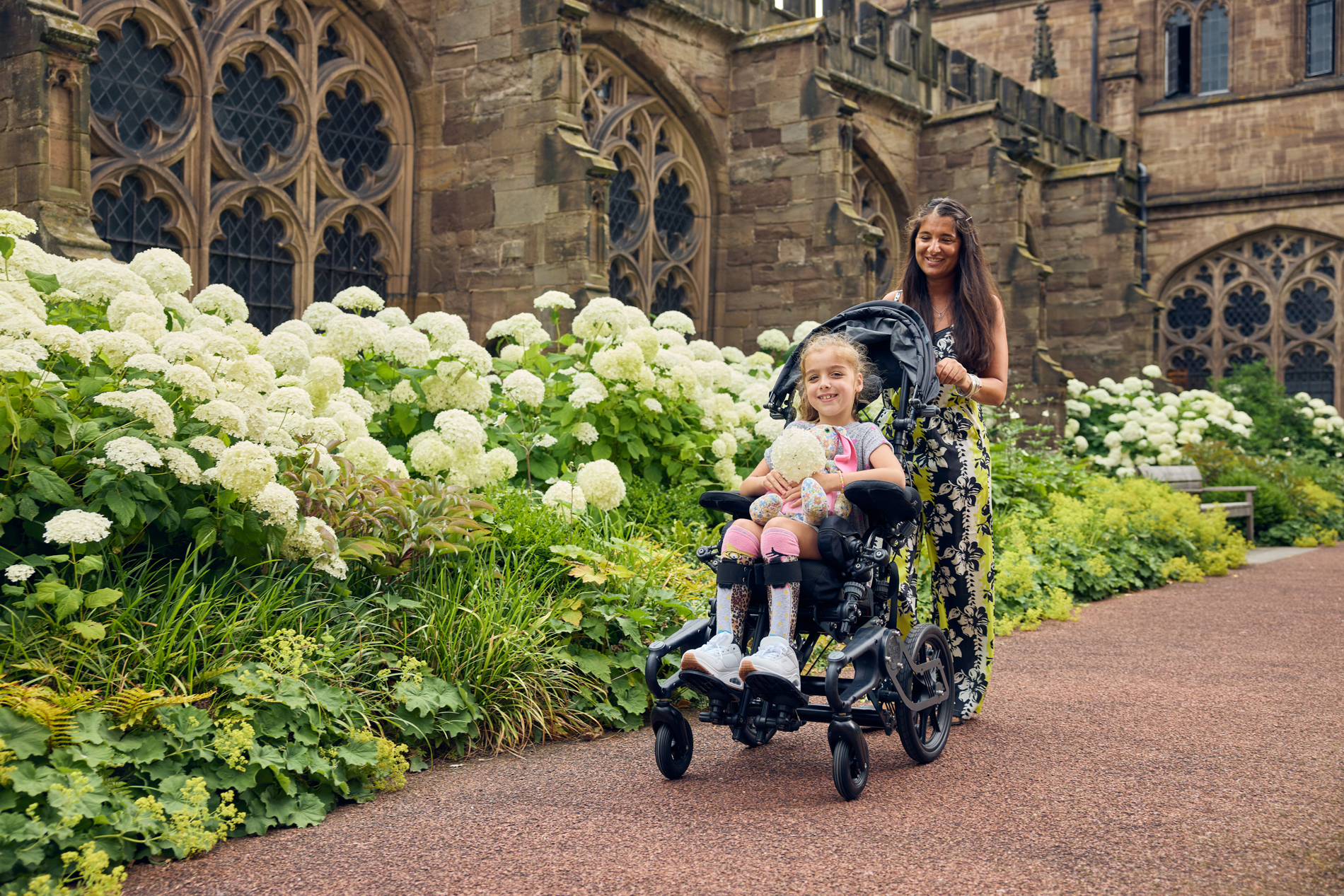 Get in touch.
We are here to help
We are on hand to help
+44 (0)1432 377512
Mon – Fri: 10:00 – 17:00