Rehabilitation Spica manual wheelchair
Available to rent or buy
Recommended by the NHS
For spica casts, leg braces & spinal surgery
Rental option available
Indoor & outdoor wheelchair
Frees up NHS beds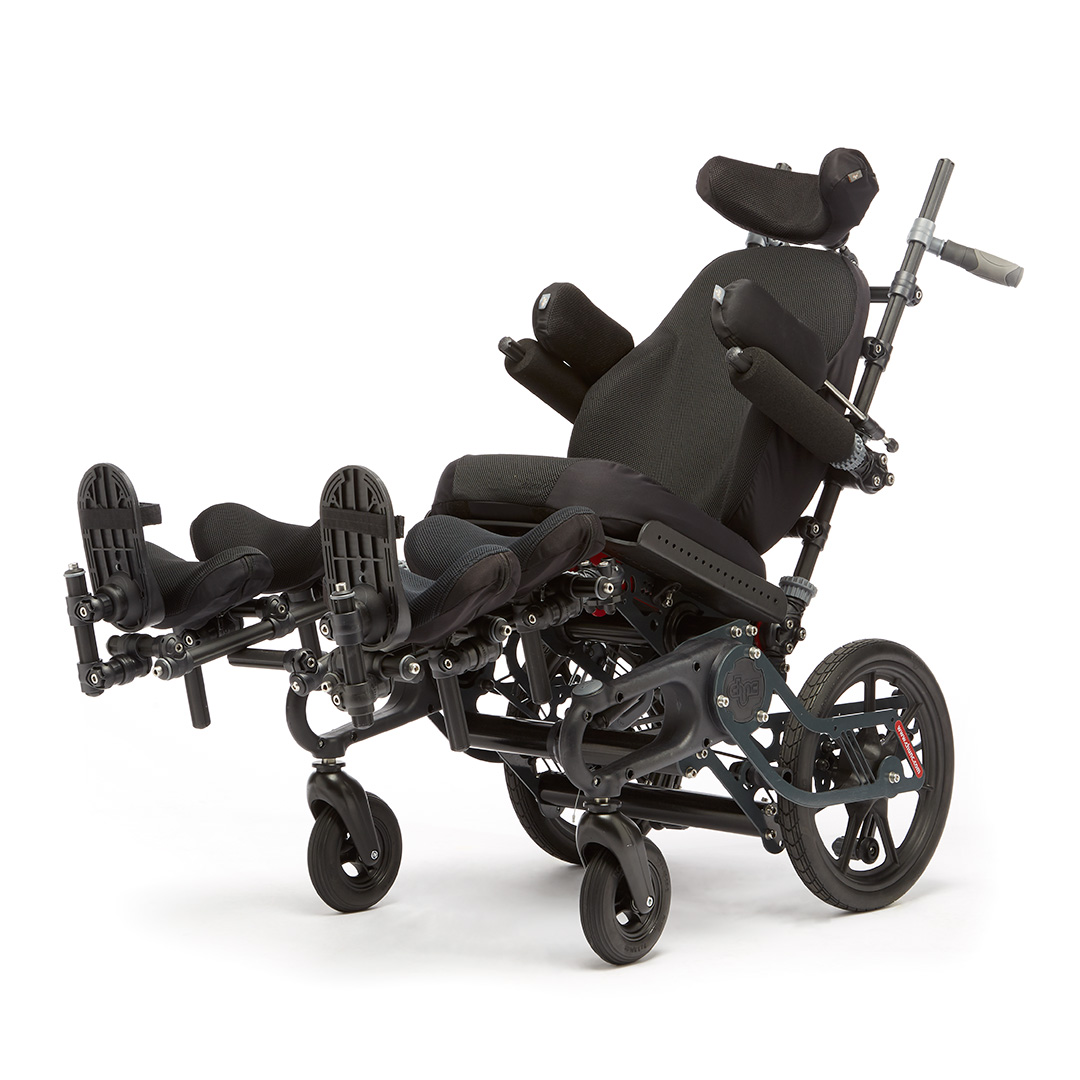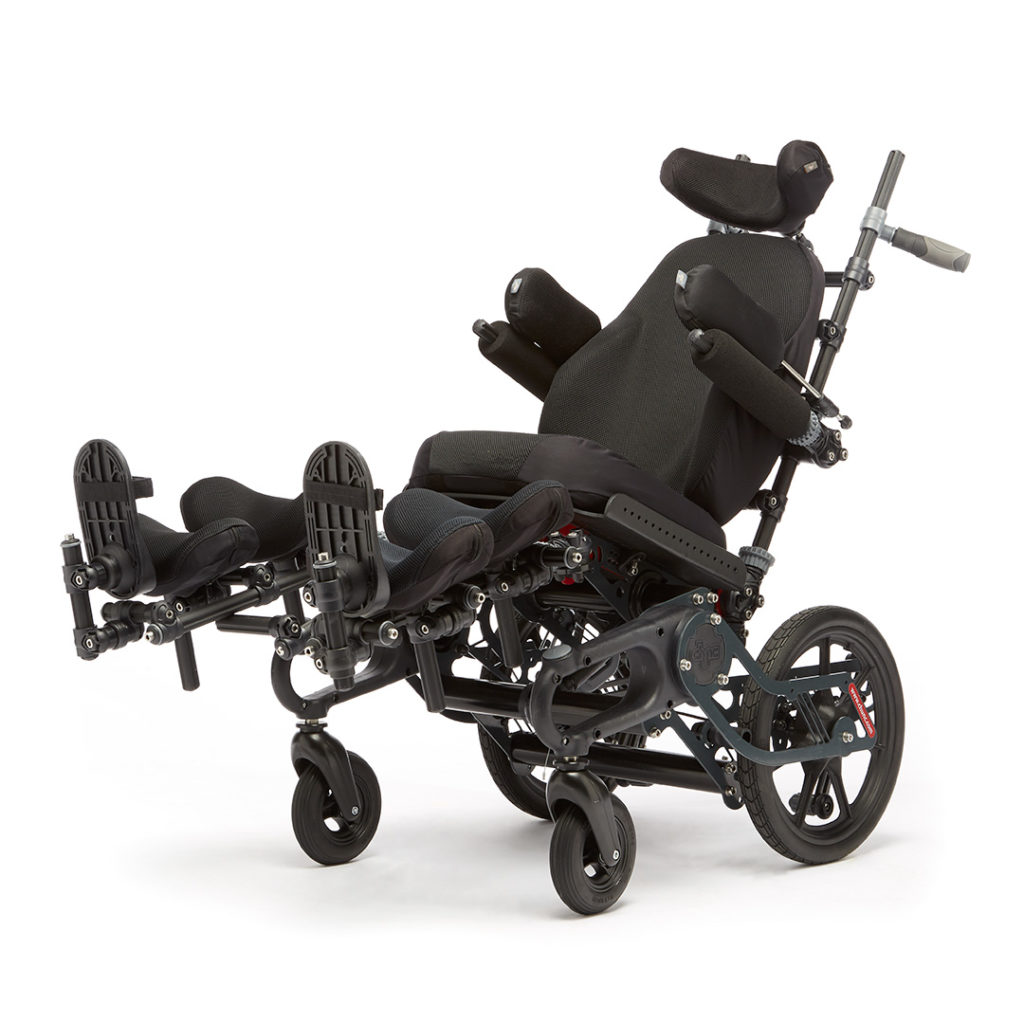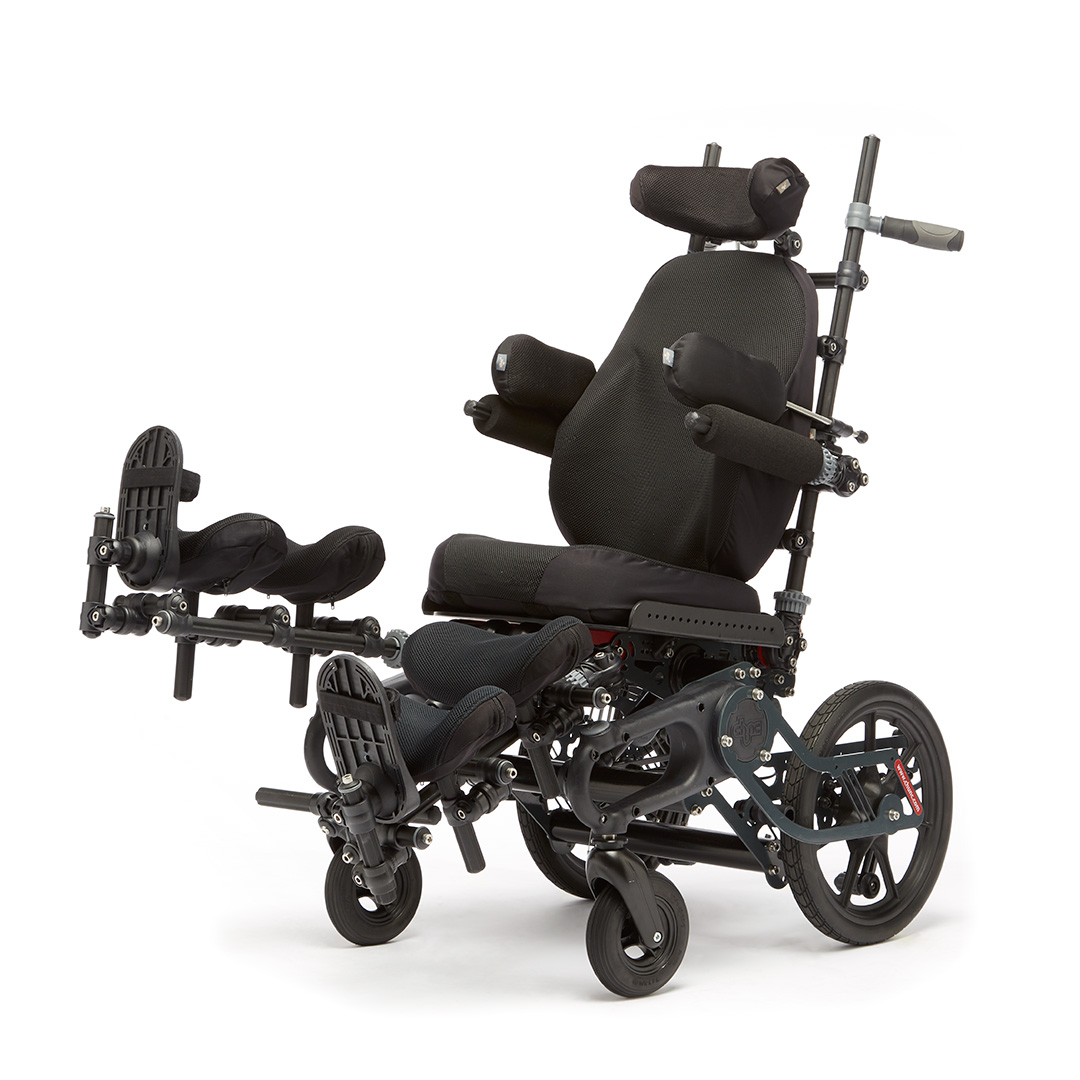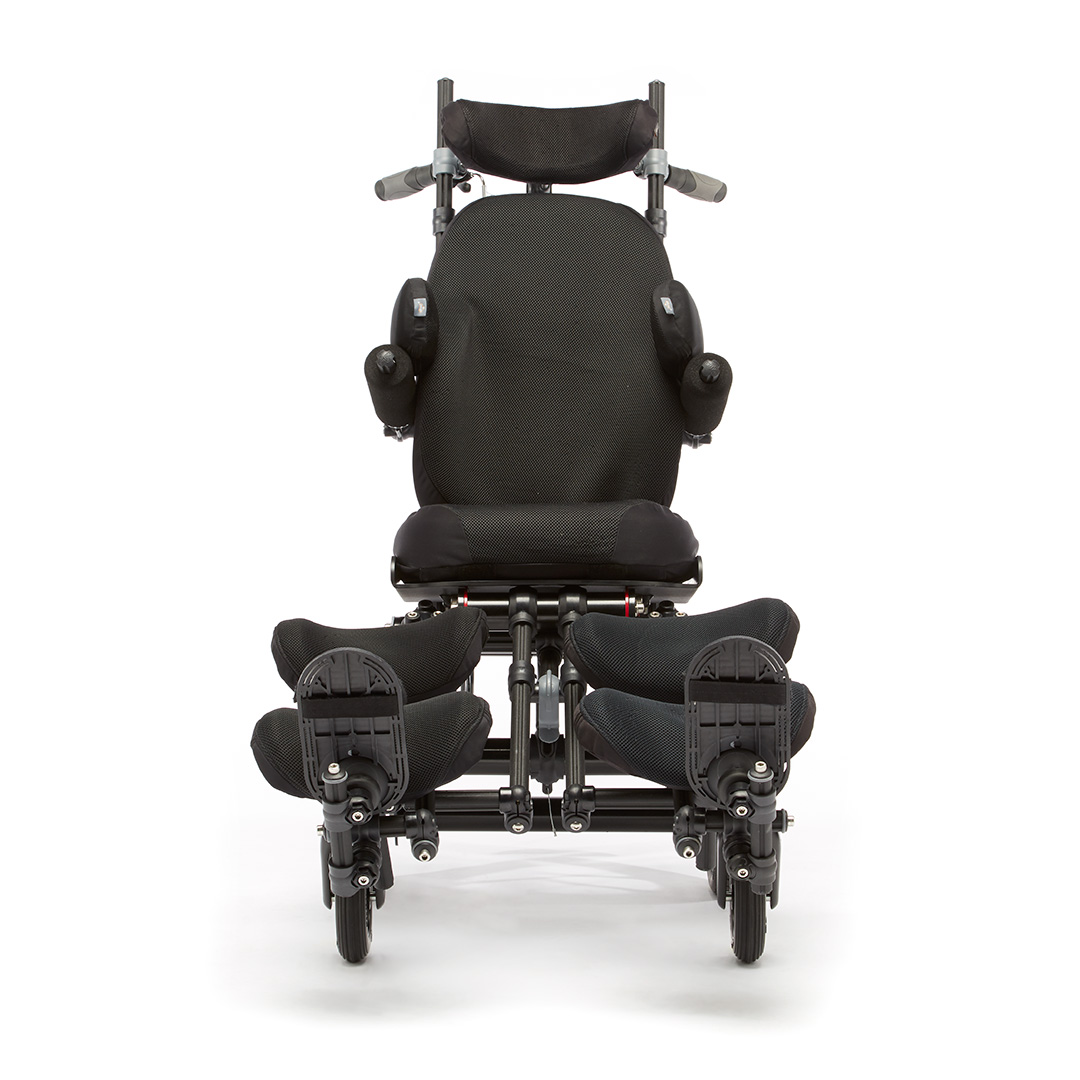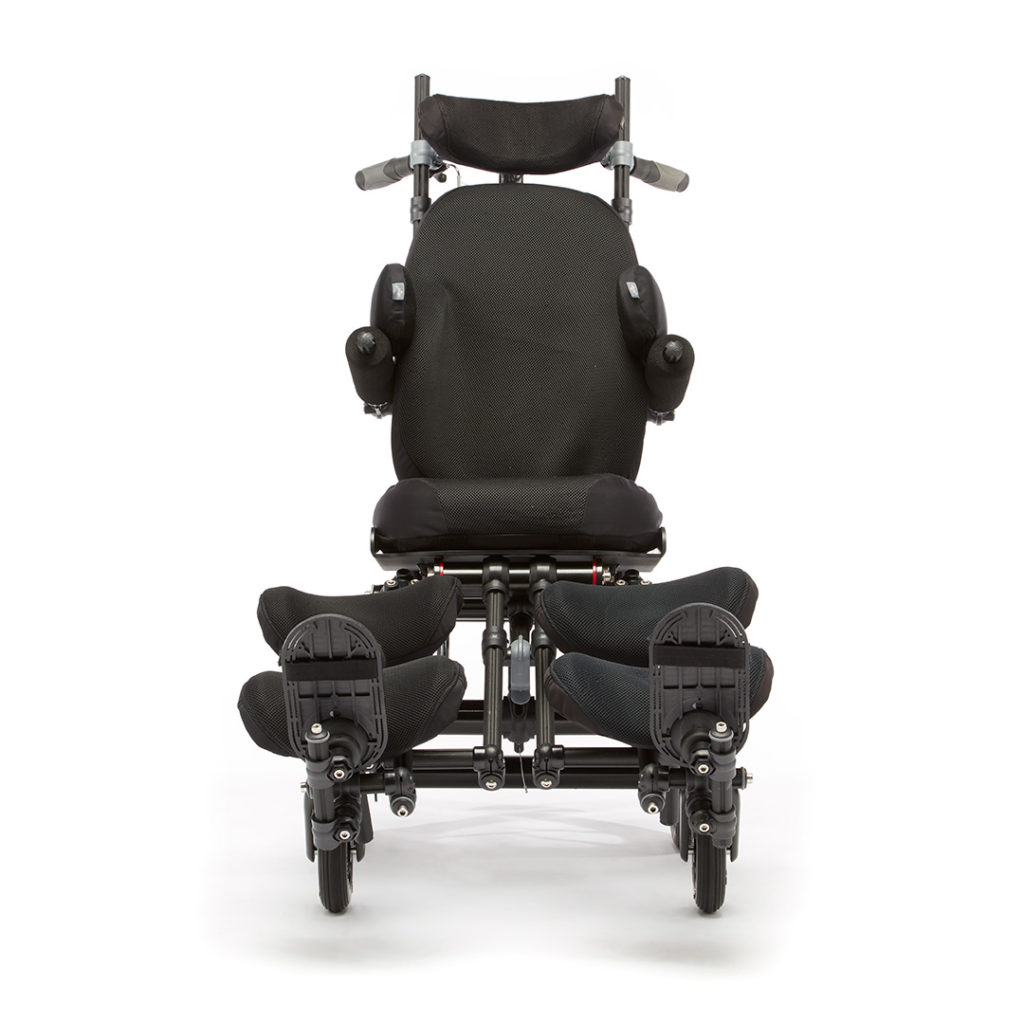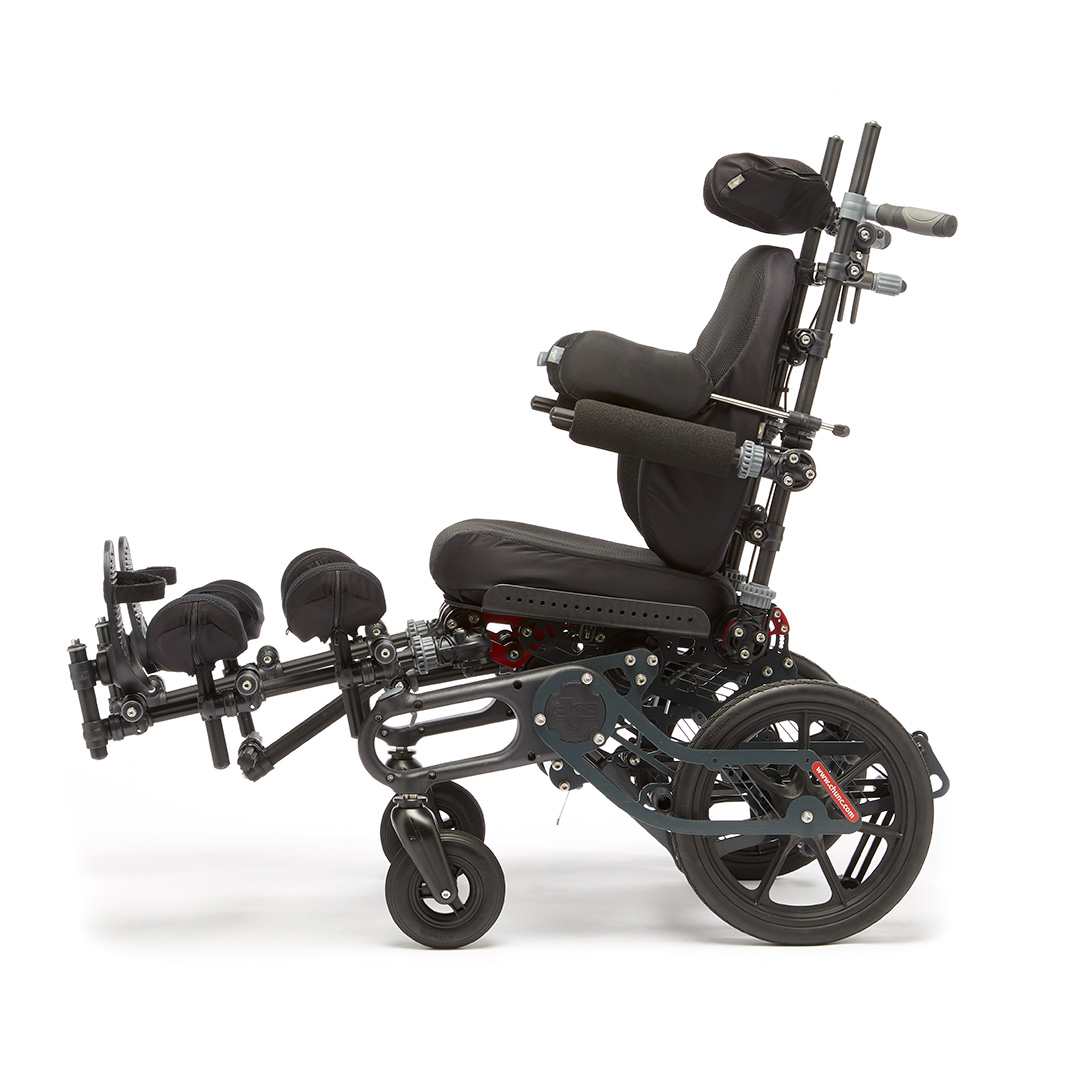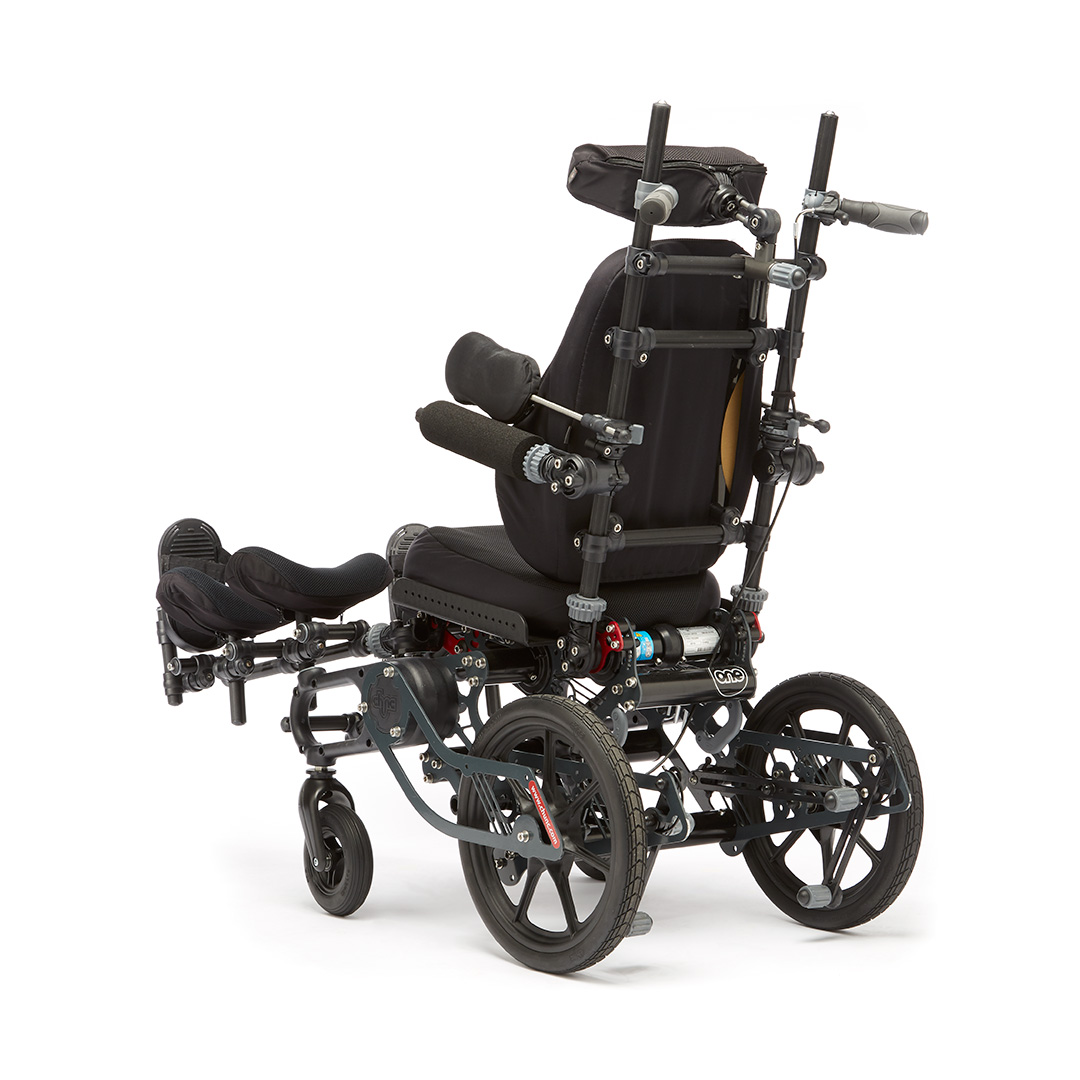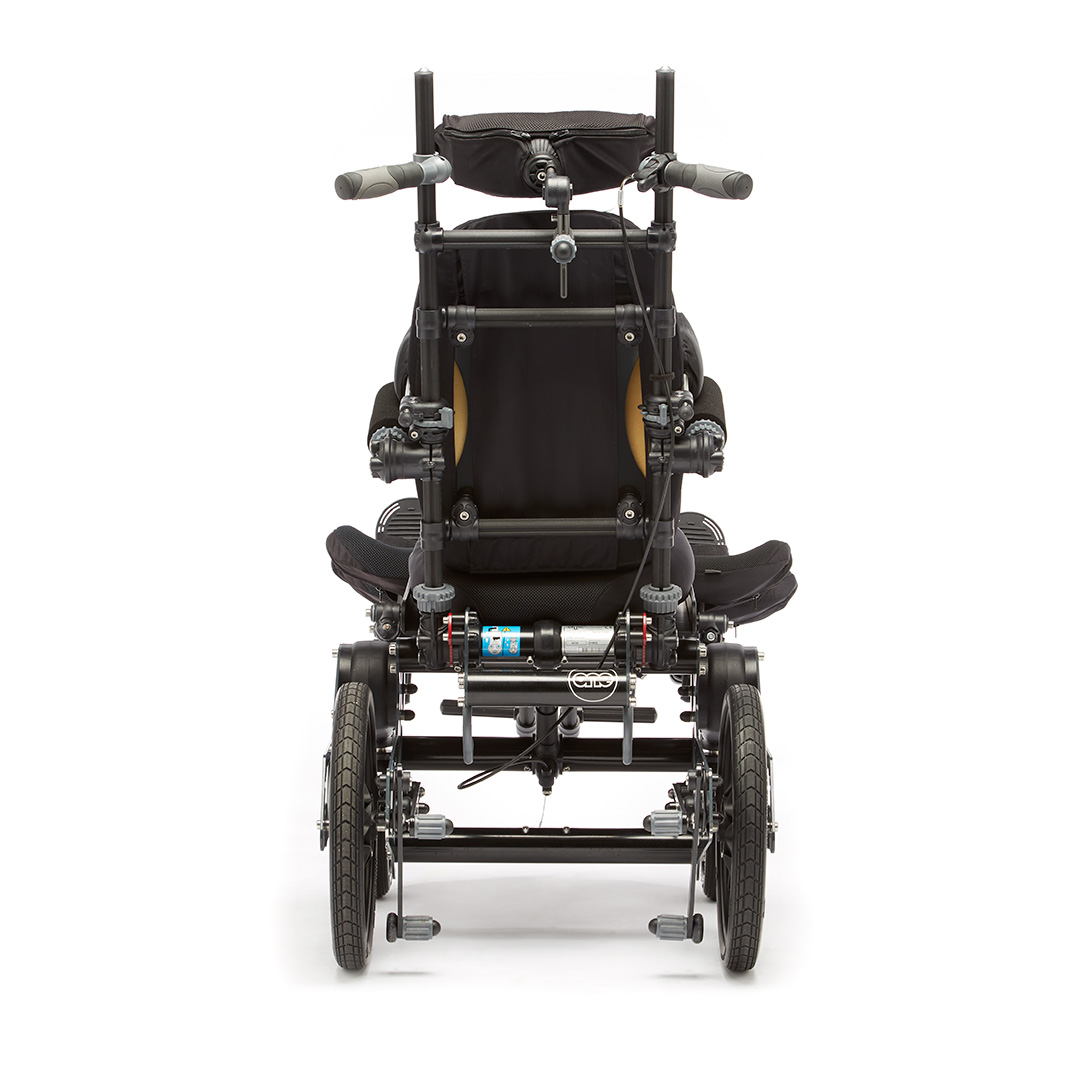 Key Features
Rental service available
Aids post operative recovery
Support for fixed cast positions
Available in four sizes: XS to L
Highly adaptable
Indoor & outdoor wheelchair
Up to 110kg user weight
What's Included
Tilt in space wheelchair
Removable, adjustable leg splints
Foot operated parking brakes
Foot operated anti-tip levers
Tie down points for safe travel

Optional Features*
Range of seats & backrests
Recline to 180-degrees
Postural support options

* Only available on the 'to buy' option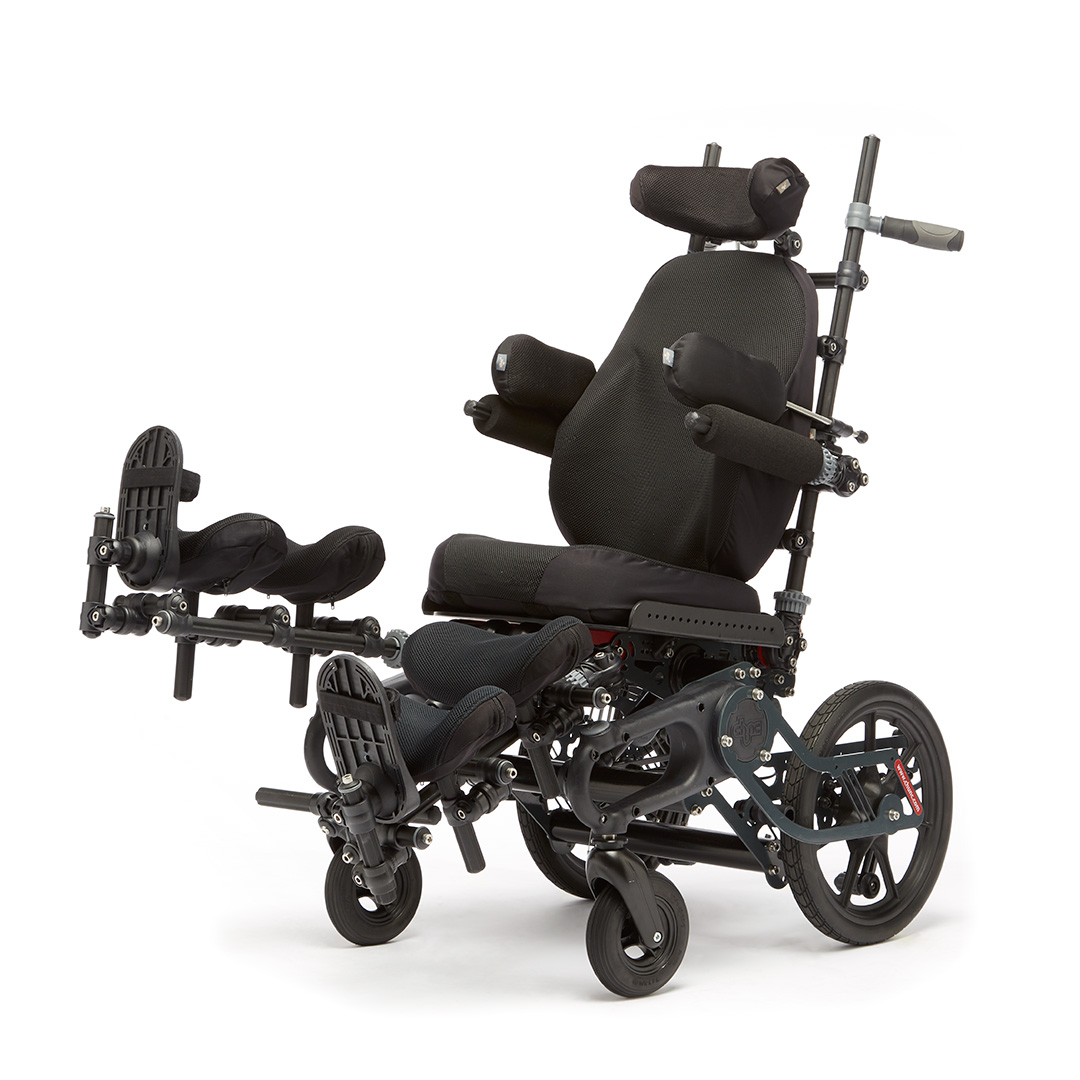 Aids recovery from spica surgery
Recommended by major NHS and private children's hospitals in the UK, the Chunc Spica is our post operative wheelchair. Built primarily to accommodate hip spica casts, it facilitates early release from hospital after surgery to the familiar surroundings of home, whilst also freeing up hospital beds and saving the NHS money.
The Chunc Spica wheelchair is very flexible, with options to accommodate a wide range of fixed cast positions, from back recline and leg angle to knee bend. Angle adjustable footrests can also be fitted to assist physiotherapy. The Chunc Spica also suits those with other requirements, such as radial leg extension braces and spinal surgery.
Tilt in space
The Chunc Spica comes with a 45-degree tilt in space feature for added comfort as well as to improve posture and hip position.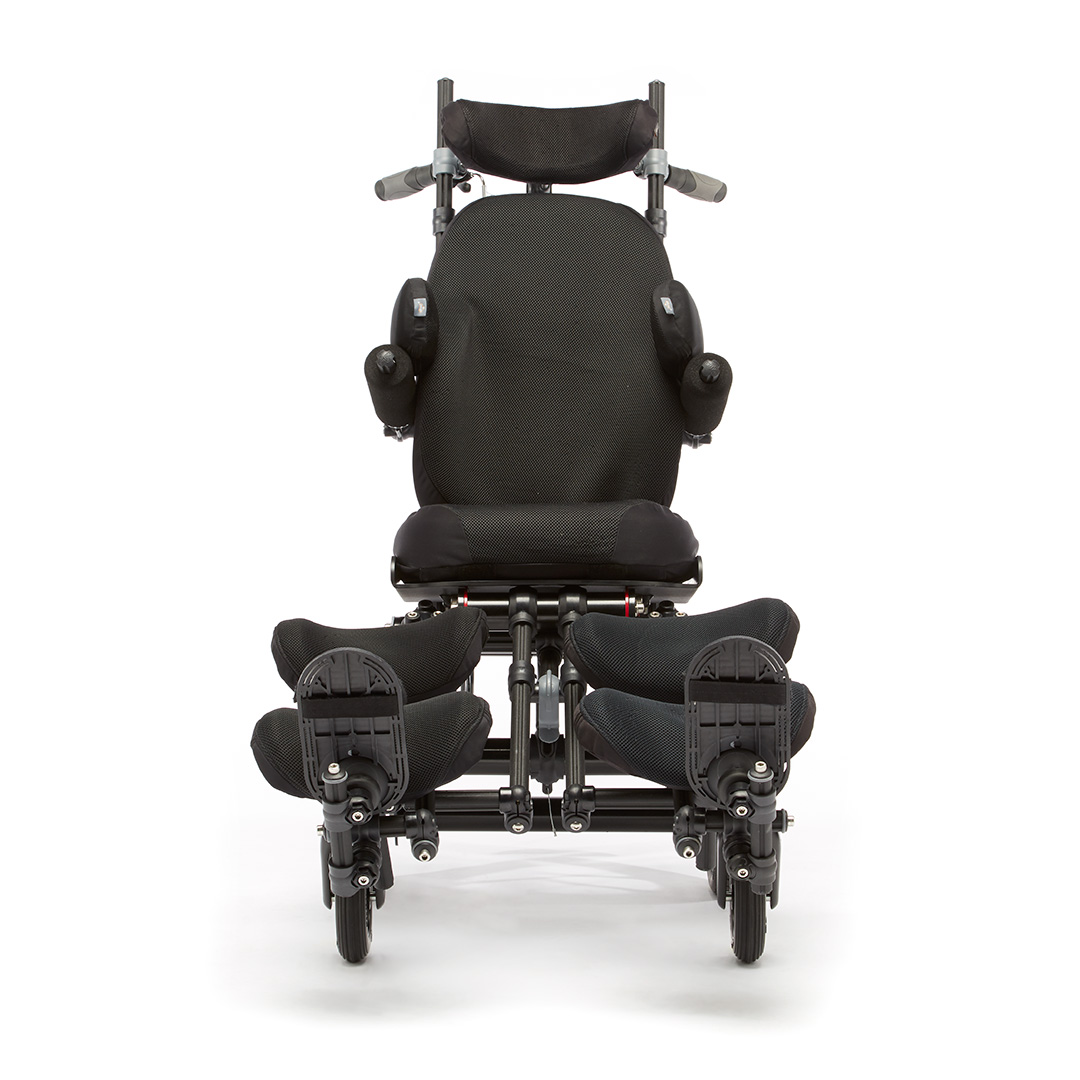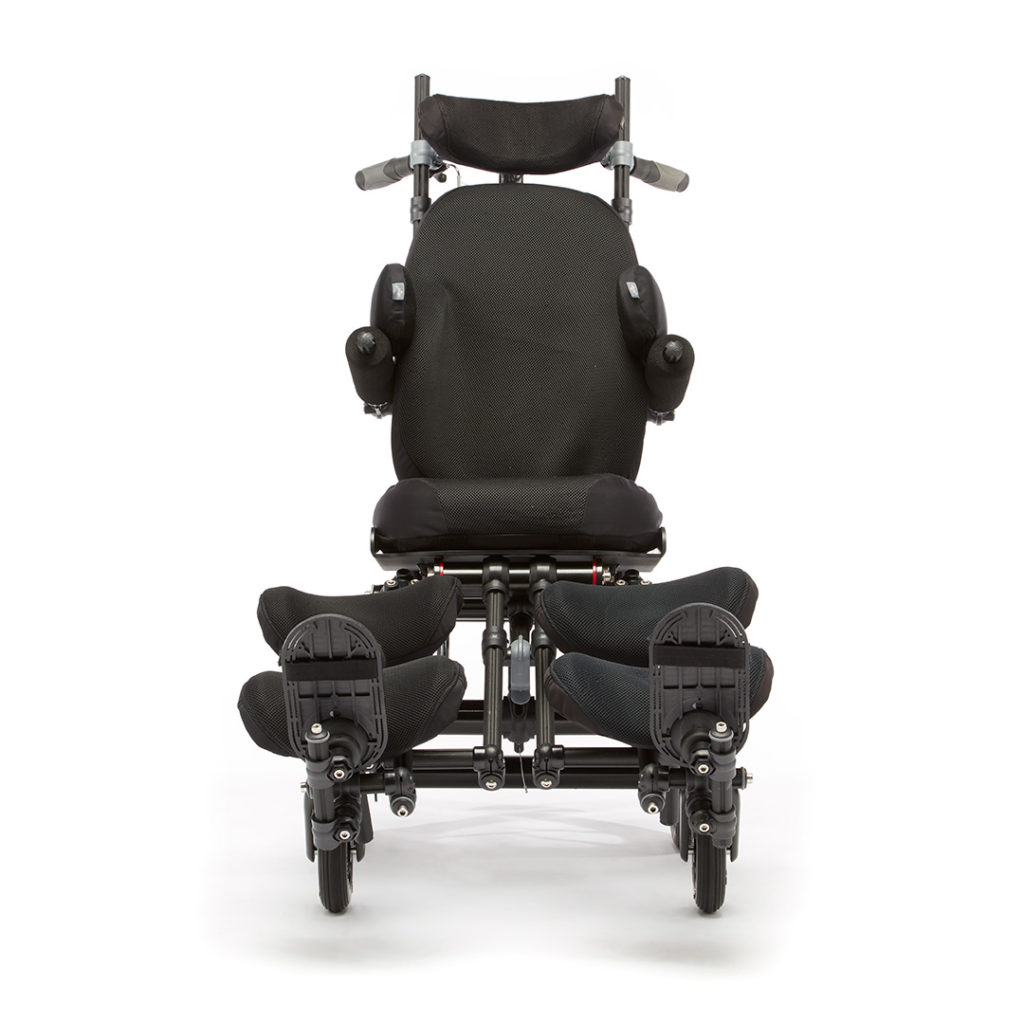 Rent a Chunc Spica wheelchair
Most customers only require a Chunc Spica for a short period following a spica operation. Our rental service includes delivery by one of our expert wheelchair technicians (or by courier, if preferred), set up, collection at the end, as well as decontamination.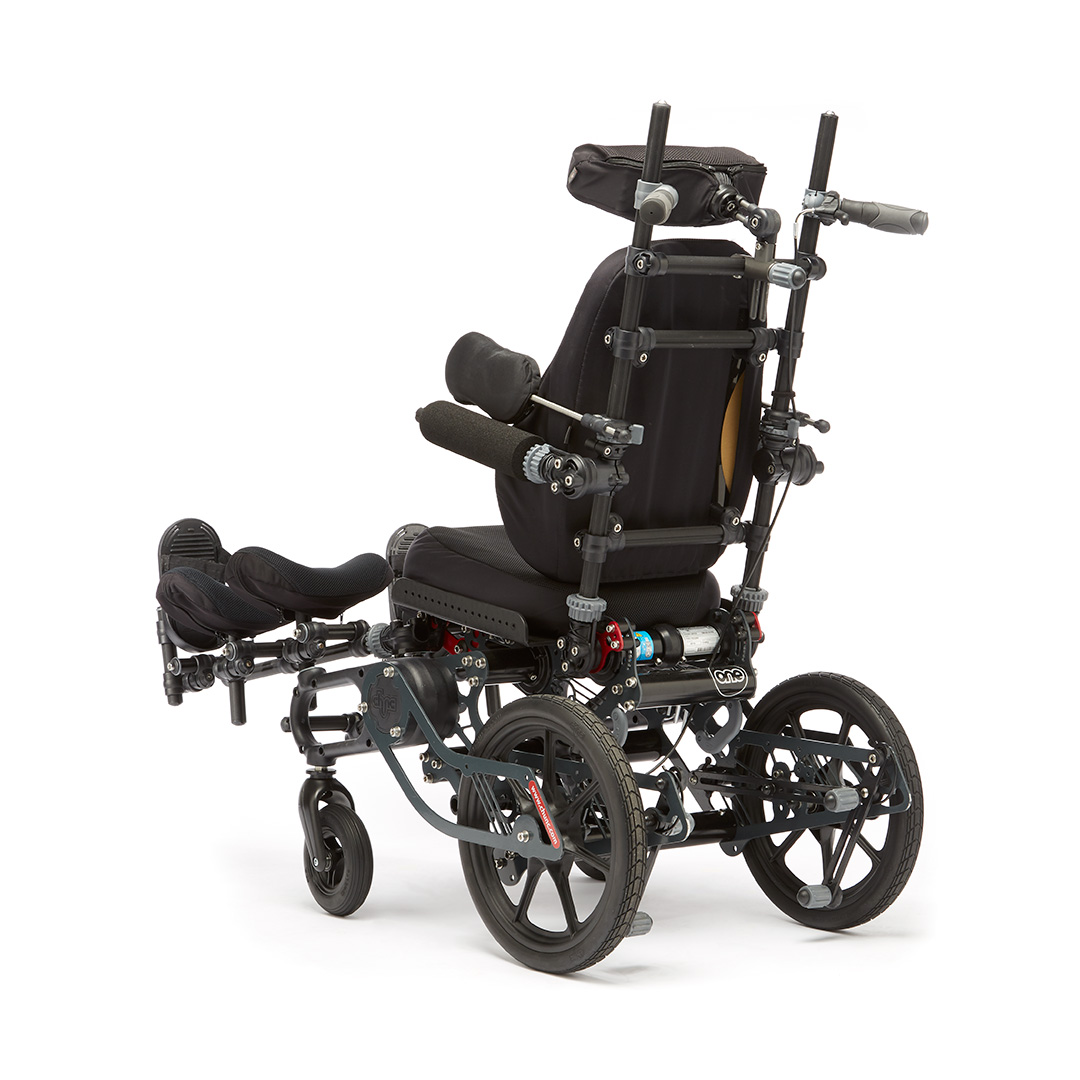 Funding your Spica
Our experienced team is always happy to advise on the different ways you may be able to secure funding for your Chunc Spica rental.
Call us to discuss: 01432 377512 or complete the contact form and we'll get back to you.
We have been Chunc customers for the past seven years. Both daughters have them and recently have moved to moulded seats. We have found them both attractive and robust. Although a little expensive initially their longevity makes them a cost effective option. Our seating specialist, Ian Park, has always been friendly and knowledgeable providing excellent service, even travelling to our holiday destination to repair a gas strut after an emergency breakdown. I highly recommend Chunc.
I was so fed up with pushing a heavy wheelchair around. My physio suggested Chunc and I've never looked back. My daughter has cerebral palsy and no balance, finding the right chair for her was very difficult. The Chunc wheelchair is very light to push and it has the right support for her – a recent X-ray confirmed that her spine is completely straight.  The attendants at day care all say that of all the wheelchairs they see, the Chunc is their favourite."
What we have really appreciated over our years with Chunc, is that they accommodate our needs. Our daughter's condition is ongoing so we are often in touch with our Seating Specialist, Morgan, and he is always obliging and attends meetings with ourselves and our OT. It means a great deal to us that we can have an on-going relationship with the Chunc team.
I have been a fan of Chunc products for 16 years. I find it to be one of the most versatile seating systems/wheelchairs on the market. It can accommodate a huge range of users. And with the ability to offset supports, recline, accommodate asymmetry and still achieve good posture and comfort, it is a fairly unique set up. I recently did an assessment with a child who had been in a moulded seat for some years, and her posture was better in the Chunc wheelchair than in the mould! The Chunc rep I use is second to none and makes working with the company seamless.
I have always felt assured that with our Chunc wheelchairs our son is comfortable, safe and happy – even when we go out in the car. Our Chunc wheelchair has adapted easily to accommodate growth, and it has never ever let us down.
Product Specification
| SPECIFICATION | XS | SMALL | MEDIUM | LARGE |
| --- | --- | --- | --- | --- |
| Max User Mass | 110kg | 110kg | 110kg | 110kg |
| Seat Cushion Depth Range | 30-35cm | 35-40cm | 40-45cm | 45-50cm |
| Seat Width | 30cm | 35cm | 40cm | 45cm |
| Back Rest Height | 40cm | 45cm | 51cm | 57cm |
| Total Backrest Height Growth | 5cm | 5cm | 5cm | 5cm |
| Backrest Width | 25cm | 30cm | 31.5cm | 35cm |
| Leg Rest Angle Range | 80˚-170˚ | 80˚-170˚ | 80˚-170˚ | 80˚-170˚ |
| Leg Rest Length Range | 21-48cm | 21-48cm | 21-48cm | 21-48cm |
| Back Rest Recline Angle Range | 90-180˚ | 90-180˚ | 90-180˚ | 90-180˚ |
| Tilt in Space | +3˚ to -45˚ | +3˚ to -45˚ | +3˚ to -45˚ | +3˚ to -45˚ |