Manual attendant wheelchair base, fits a wide range of specialist seating
For children & adults
Accommodates all specialist seating
Indoor & outdoor wheelchair
Grows with you
Crash tested ISO 7176-19
Only available in black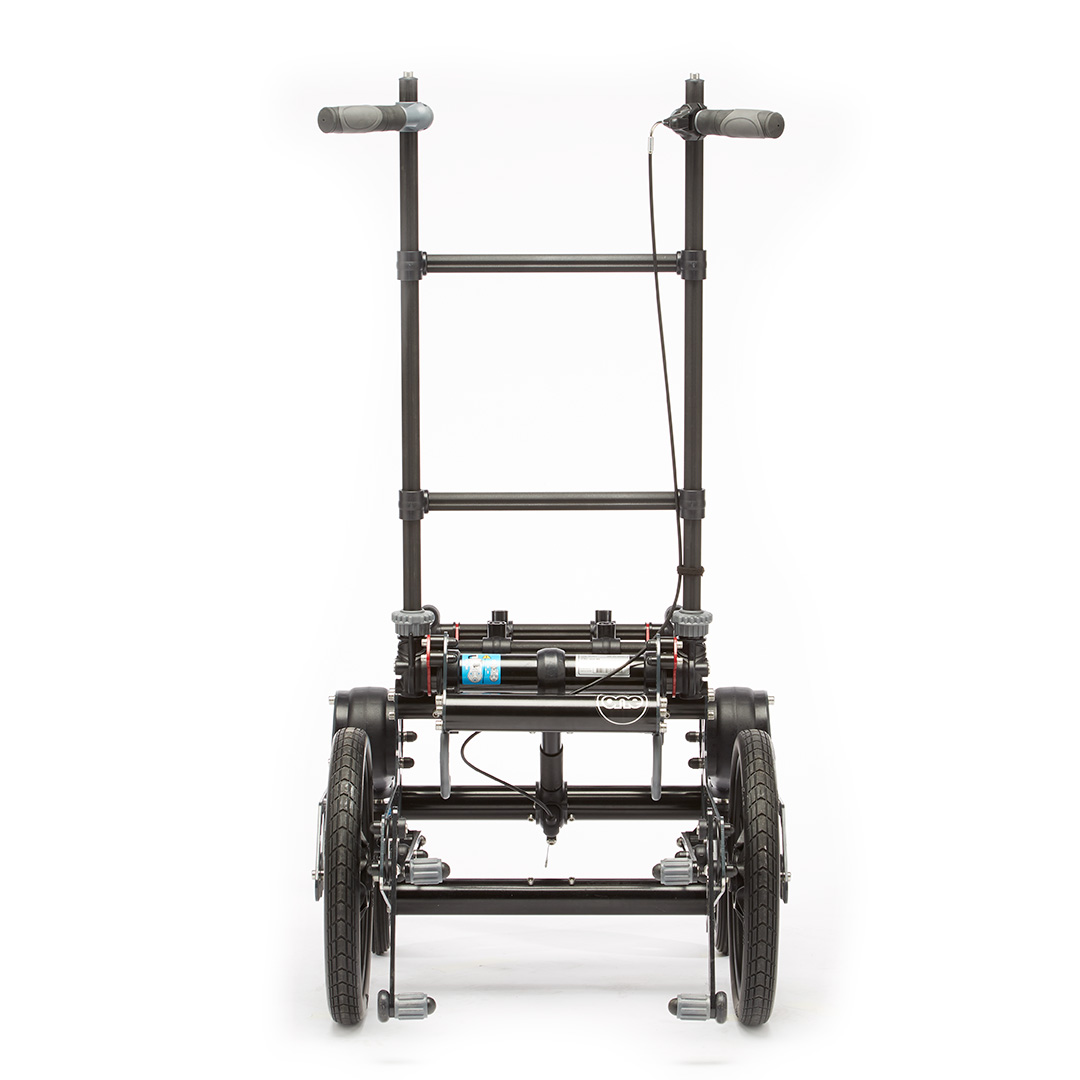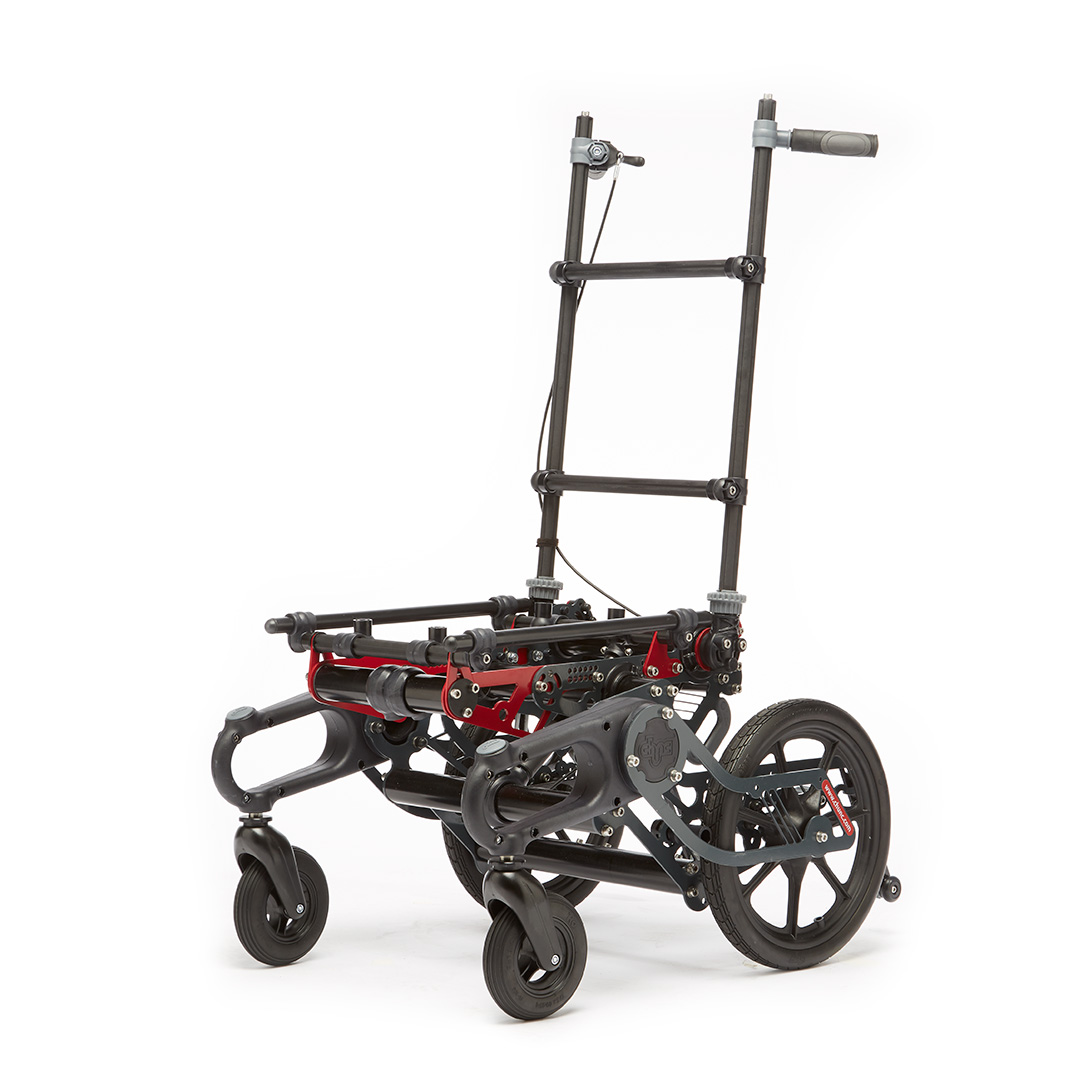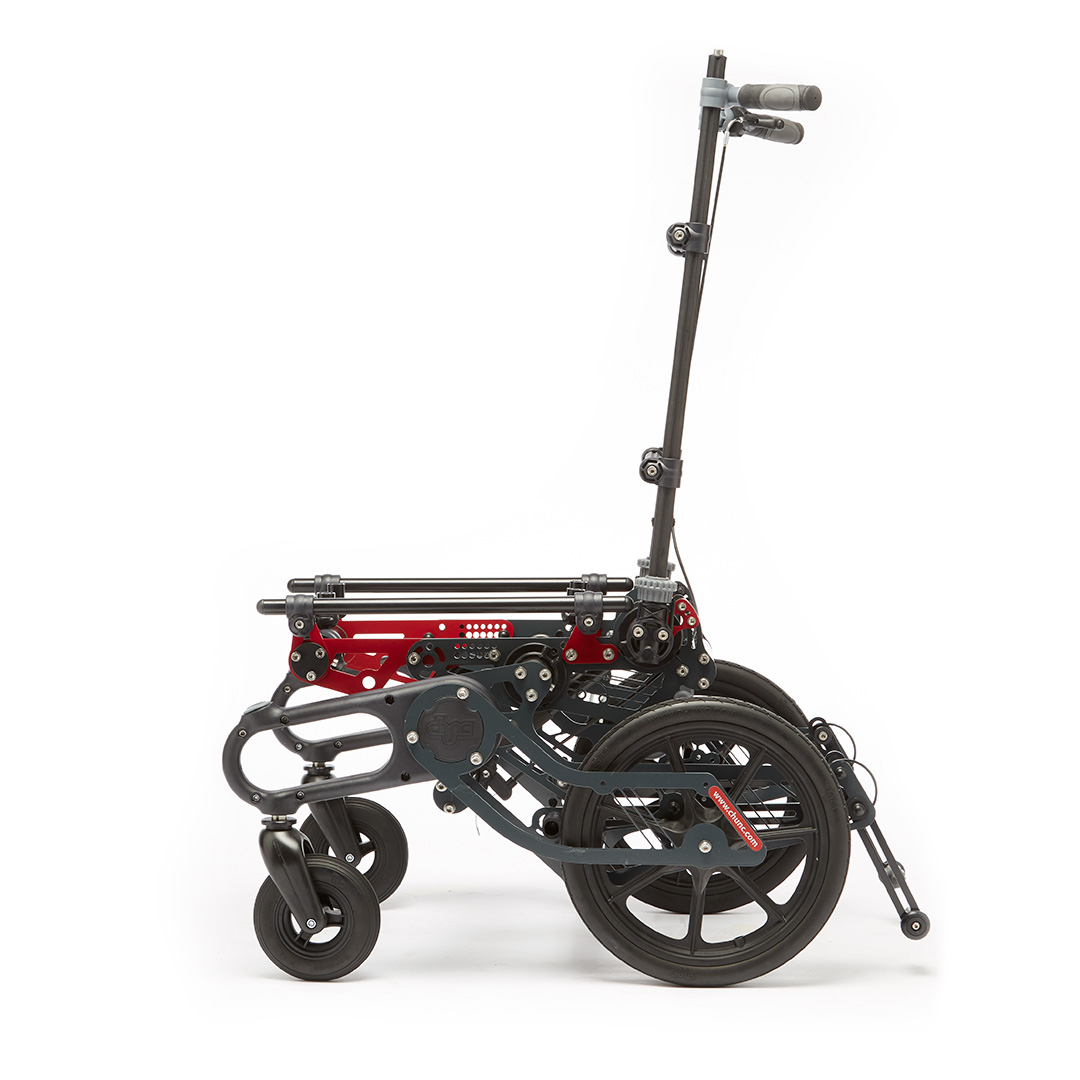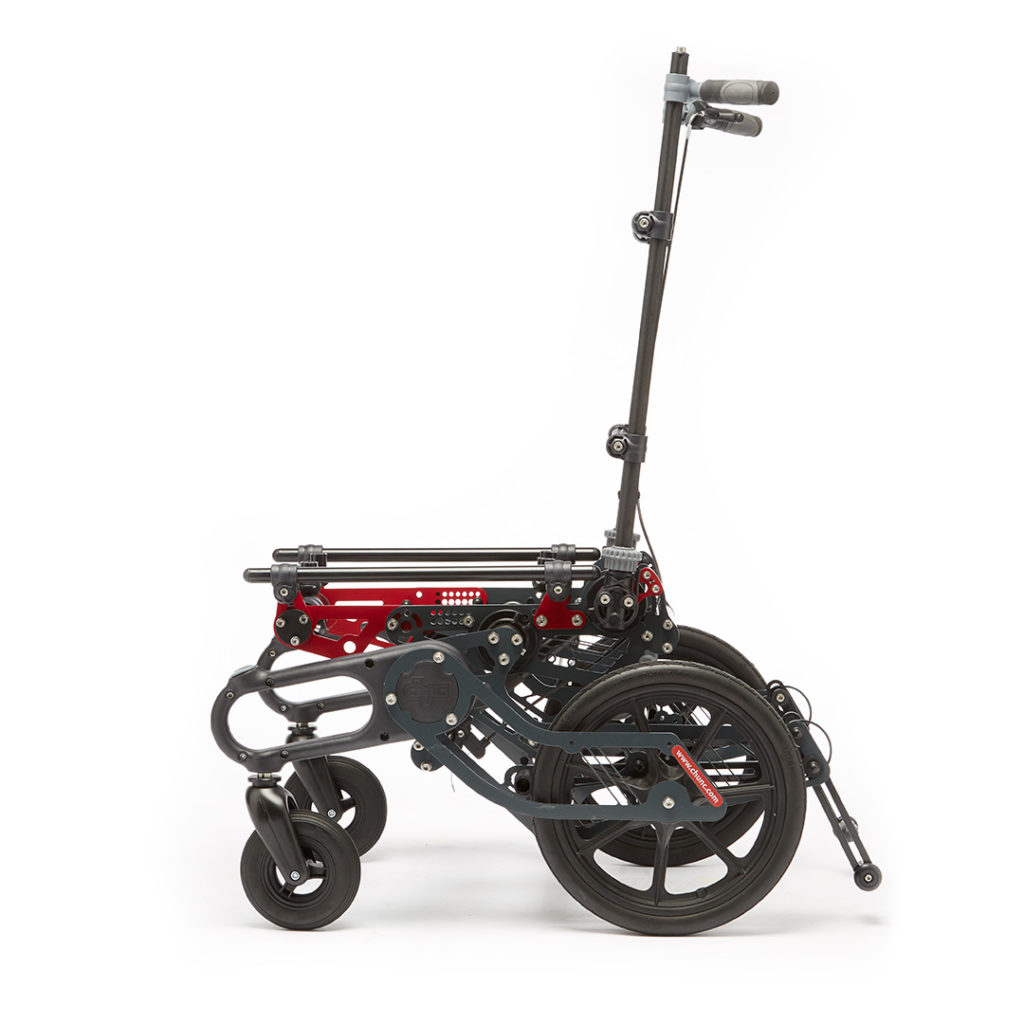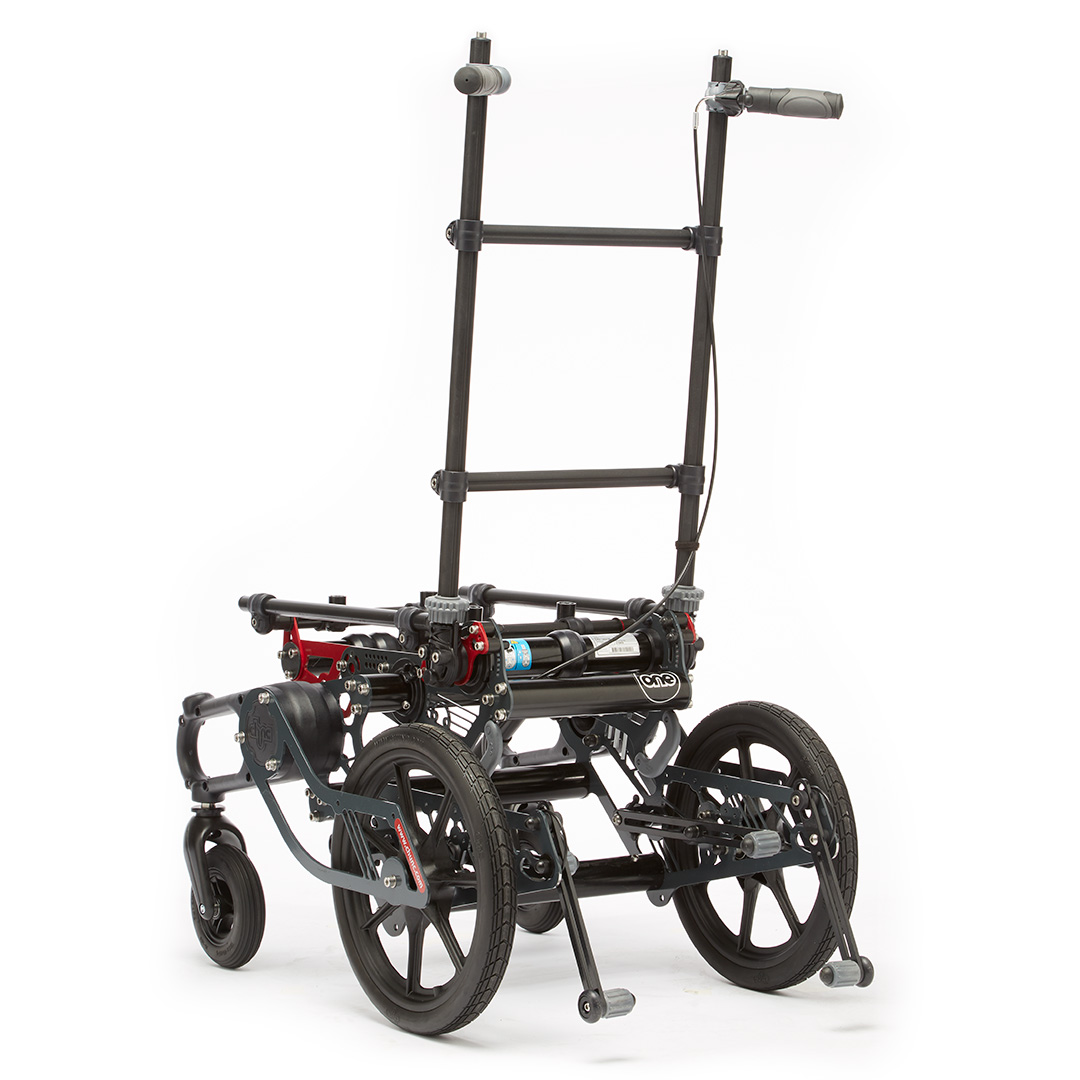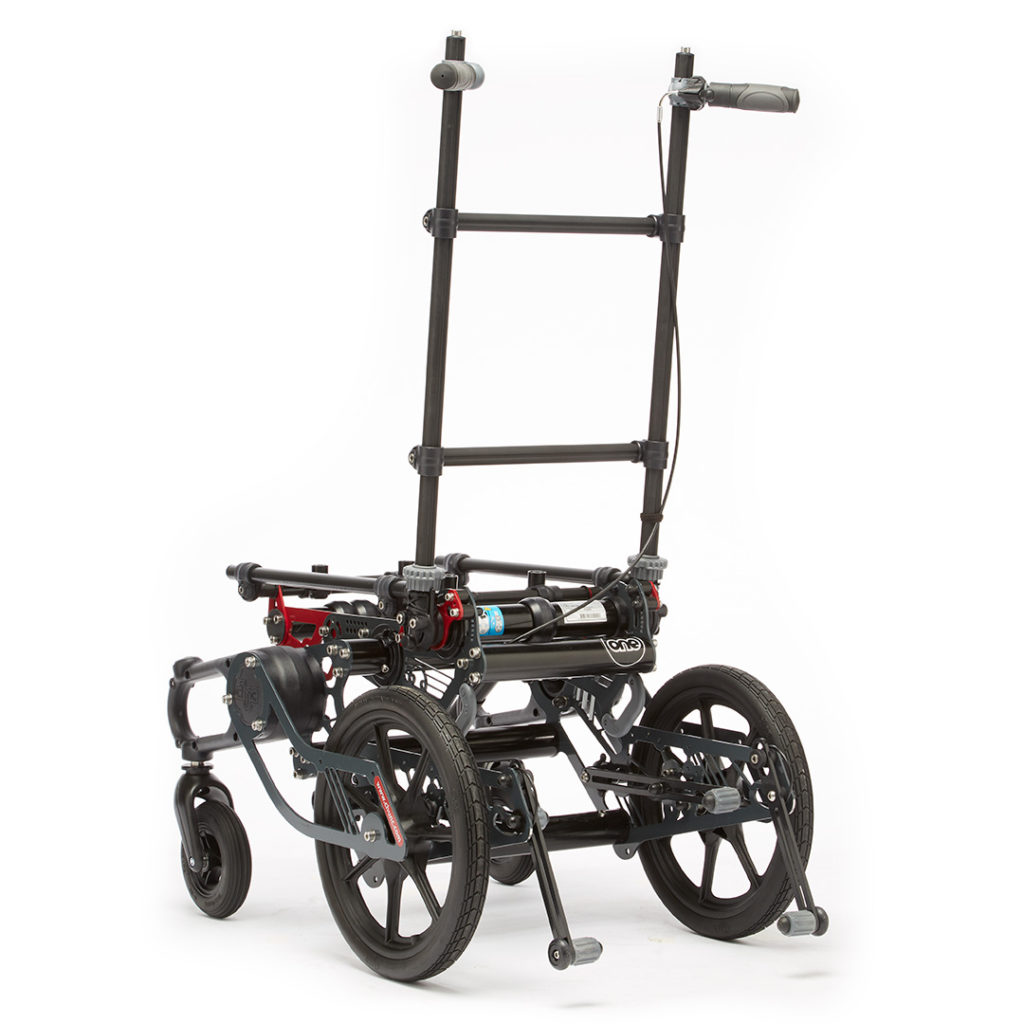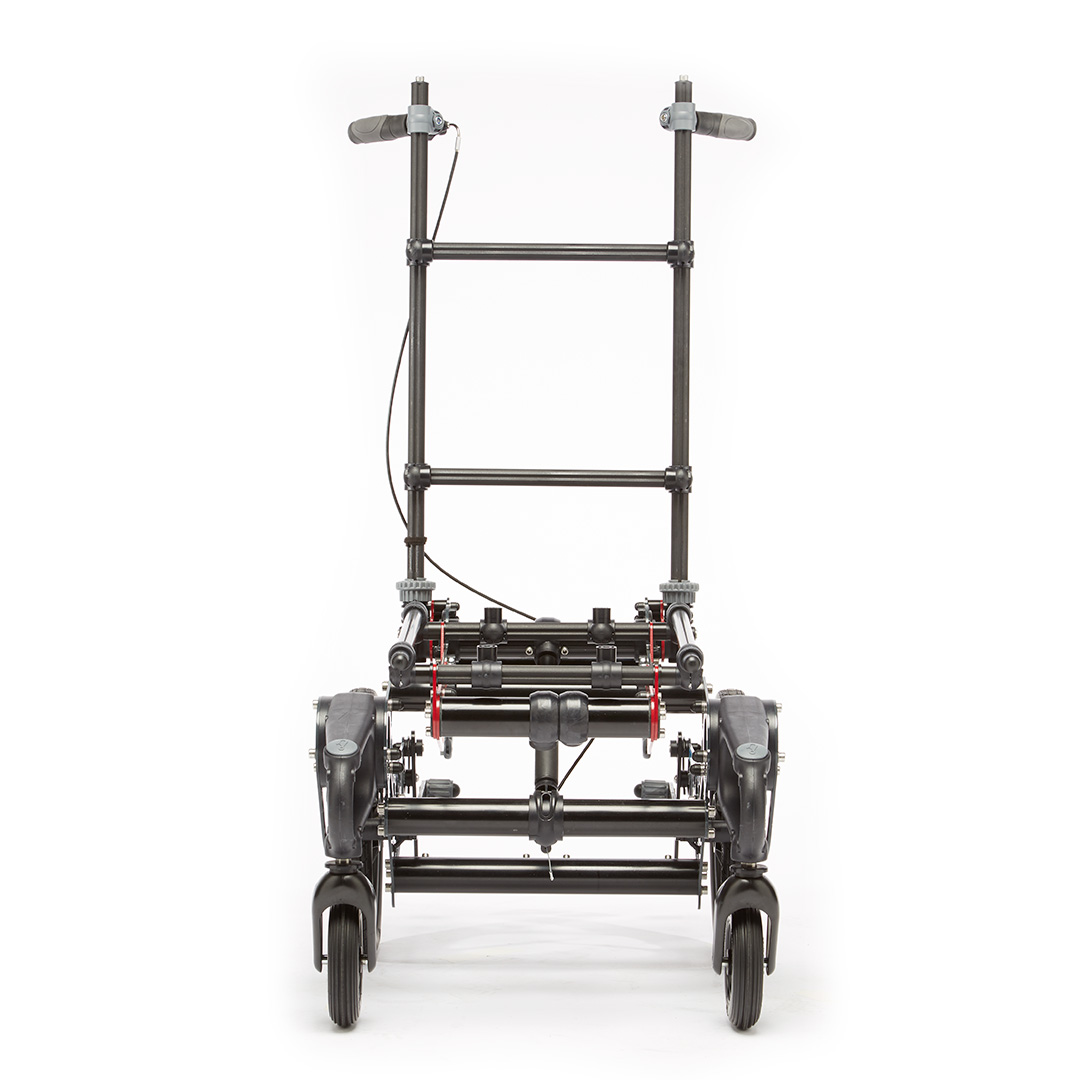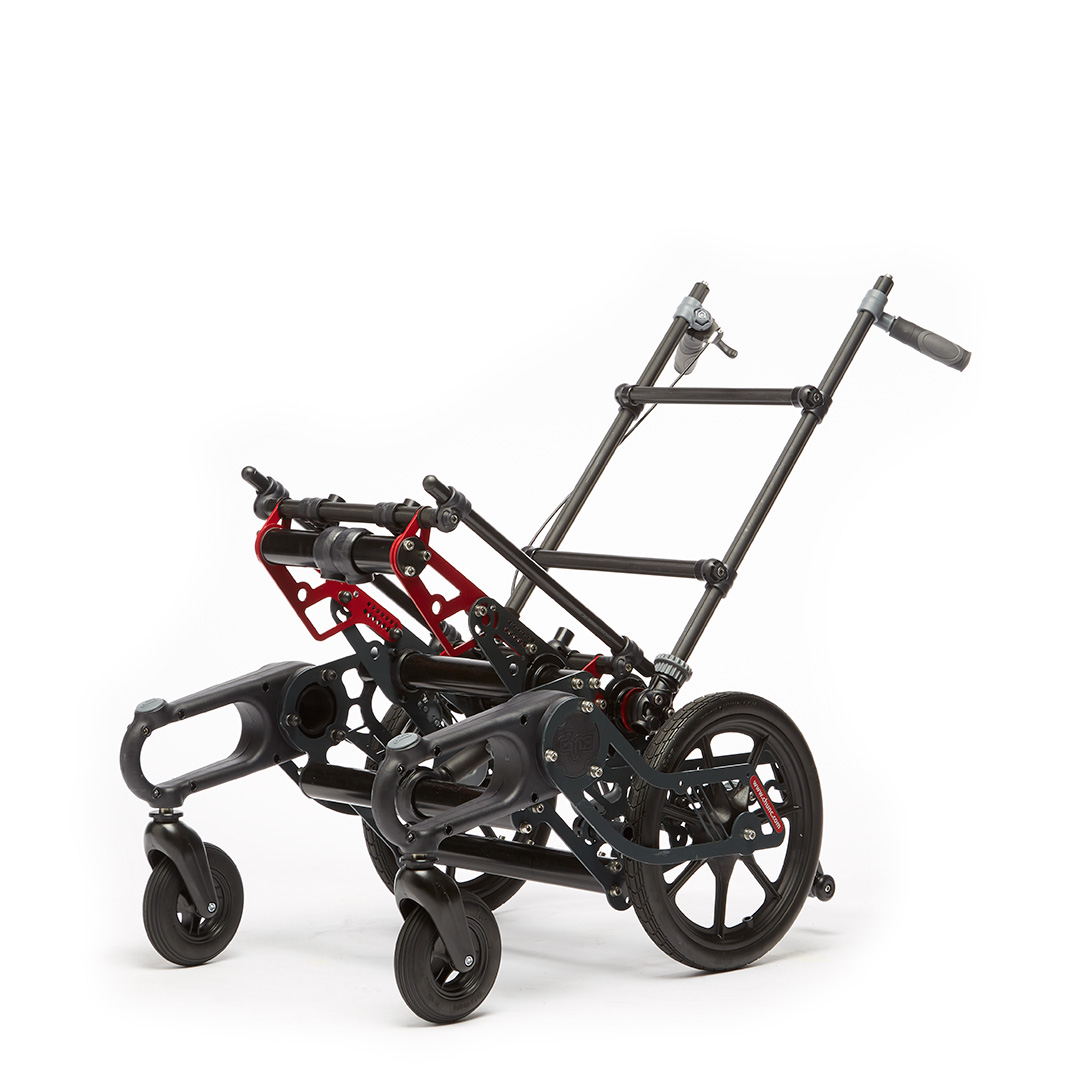 Key Features
Fits all specialist seating, such as modular, moulded, matrix & foam carved
Indoor & outdoor wheelchair
Available in five sizes: XS to XL
Up to 110kg capacity
45-degree tilt in space
Crash tested ISO 7176-19
What's Included
Tilt in space chair
Push handles
Foot operated parking brakes
Foot operated anti-tip levers
Tie down points for safe travel
Optional Features
Recline wheelchair to 180-degrees
Postural support, medical & lifestyle accessories
Hand operated drum brakes
Stable, adaptable & fits your seat
Adapt is designed to fit all seating interfaces, including modular, moulded, matrix and foam carved.
Perfect for use both indoors and outdoors, the base comes with tilt in space to 45-degrees fitted as standard.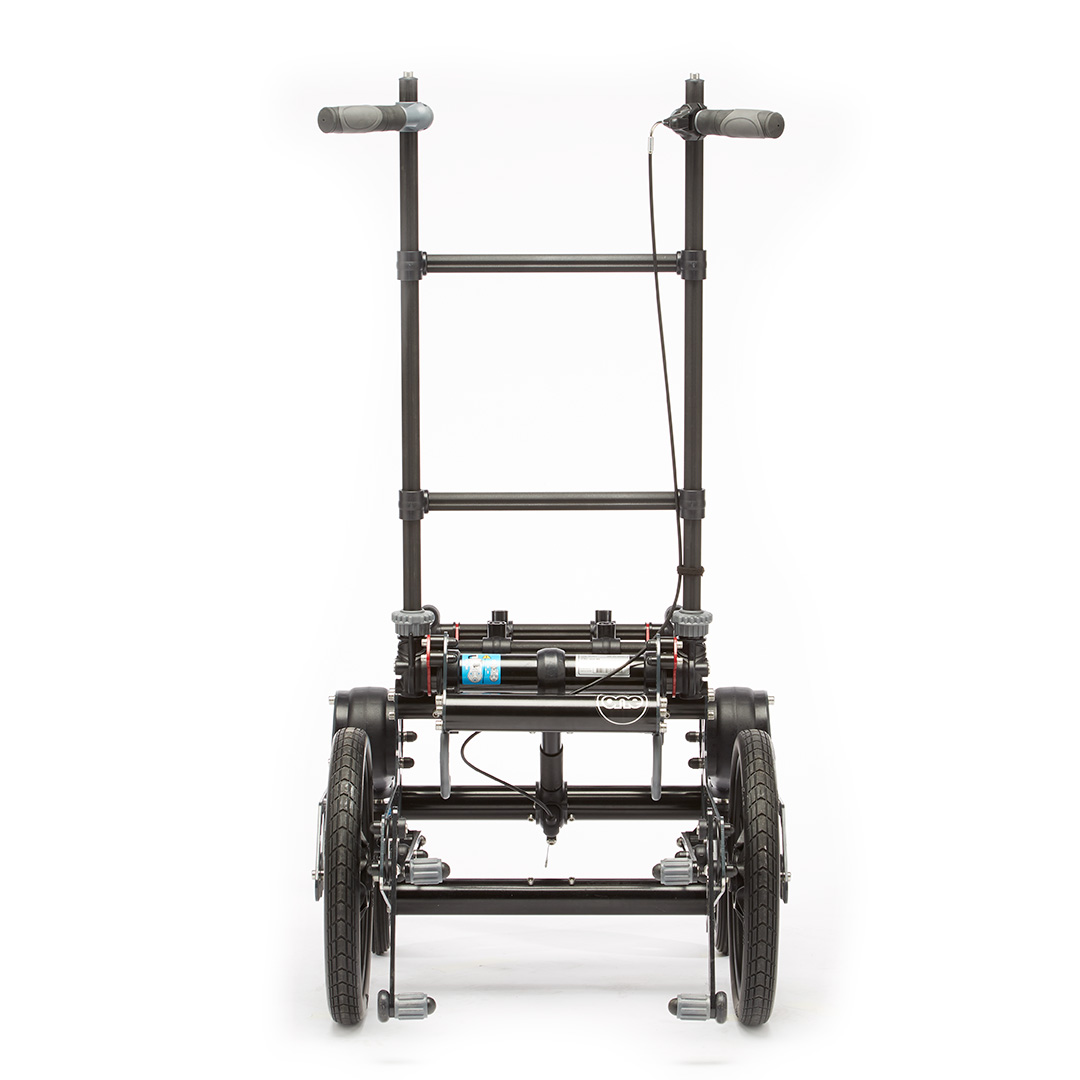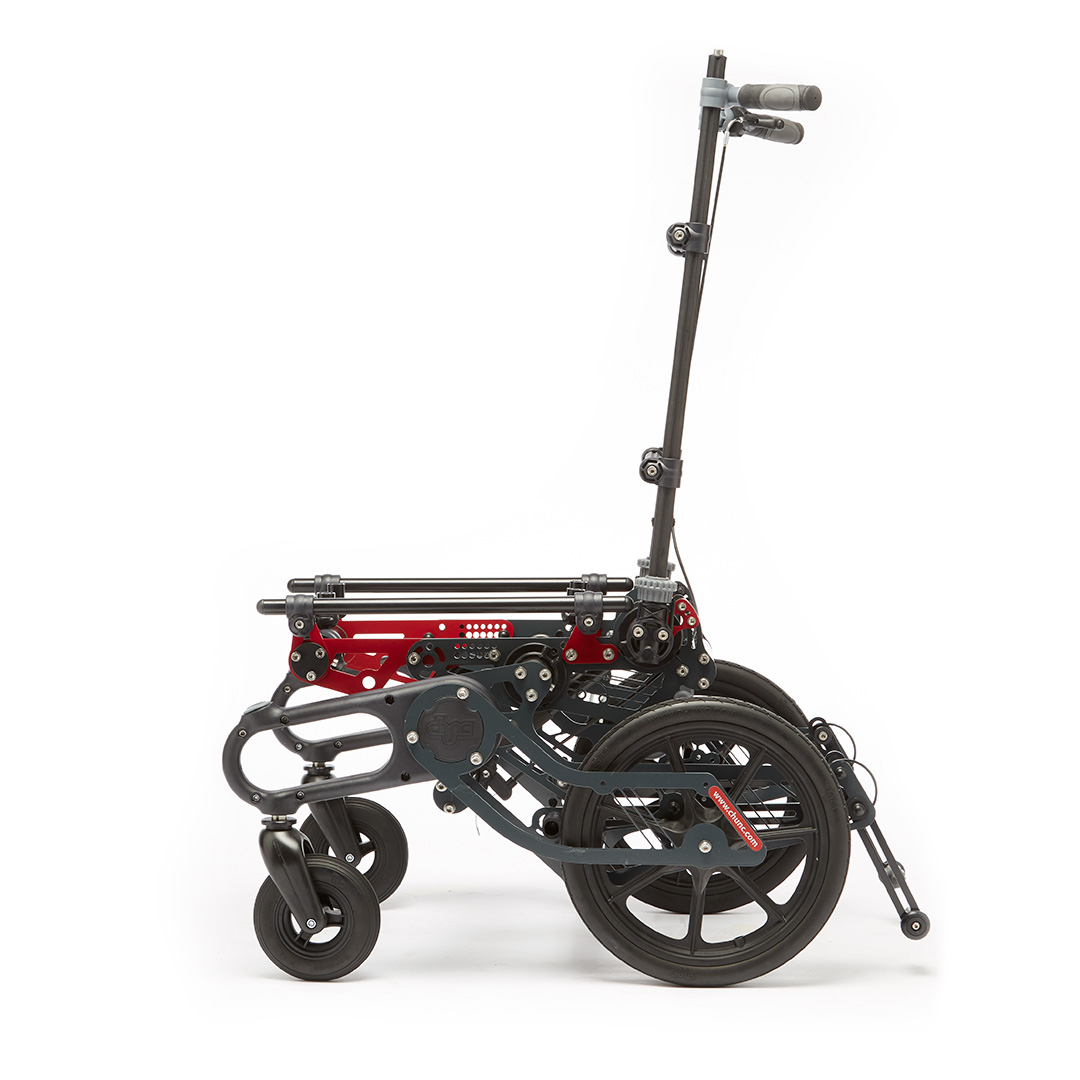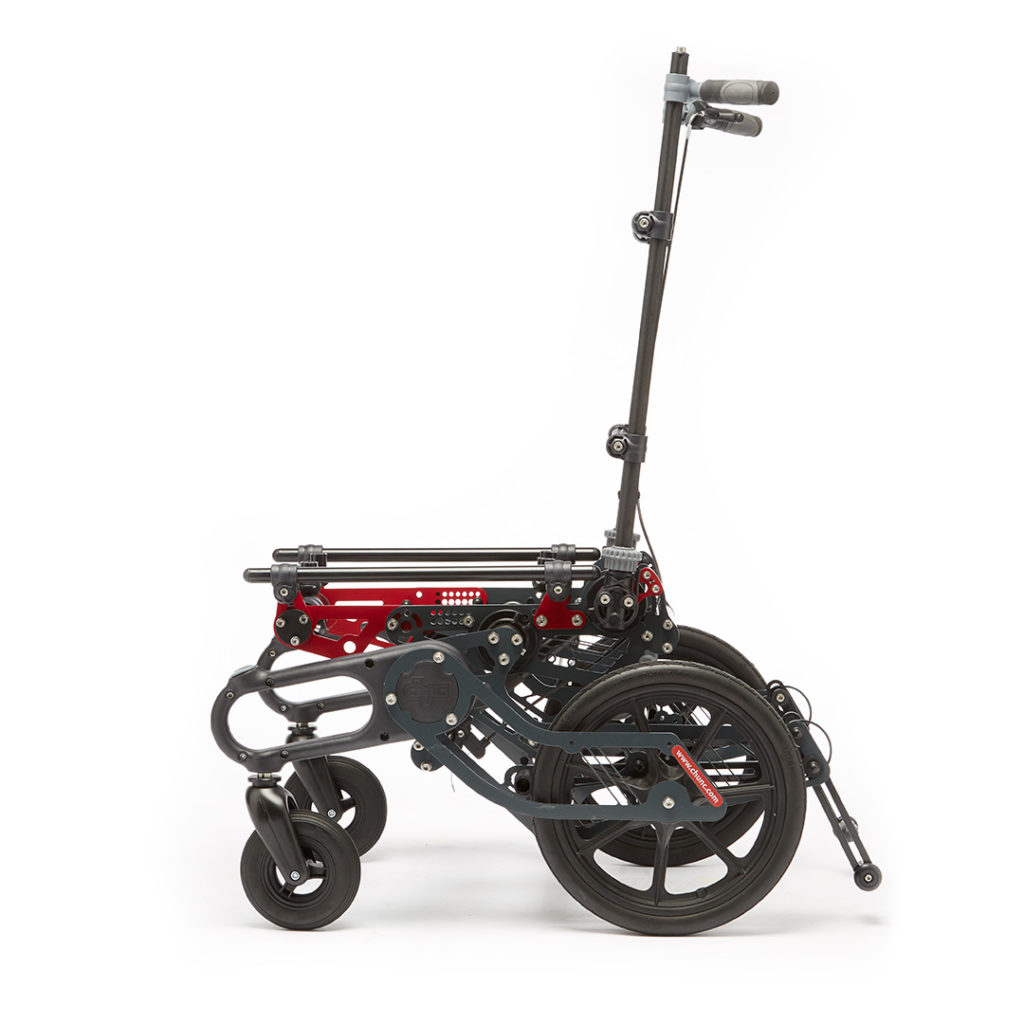 Grows with you
Our design means that using our Growth Kits, your Adapt base can grow when your child grows or their needs change. This means you keep one base for life.
Tilt in space
The Adapt base has a 45-degree tilt in space feature which means the chair can be tilted whilst maintaining correct posture. Being able to tilt the chair provides pressure relief as well as allowing a greater feeling of comfort and relaxation.
Easy to recline
Our Recline option enables the Chunc range of chairs to be reclined back to a horizontal position – ideal for use as a changing station or even in a medical emergency.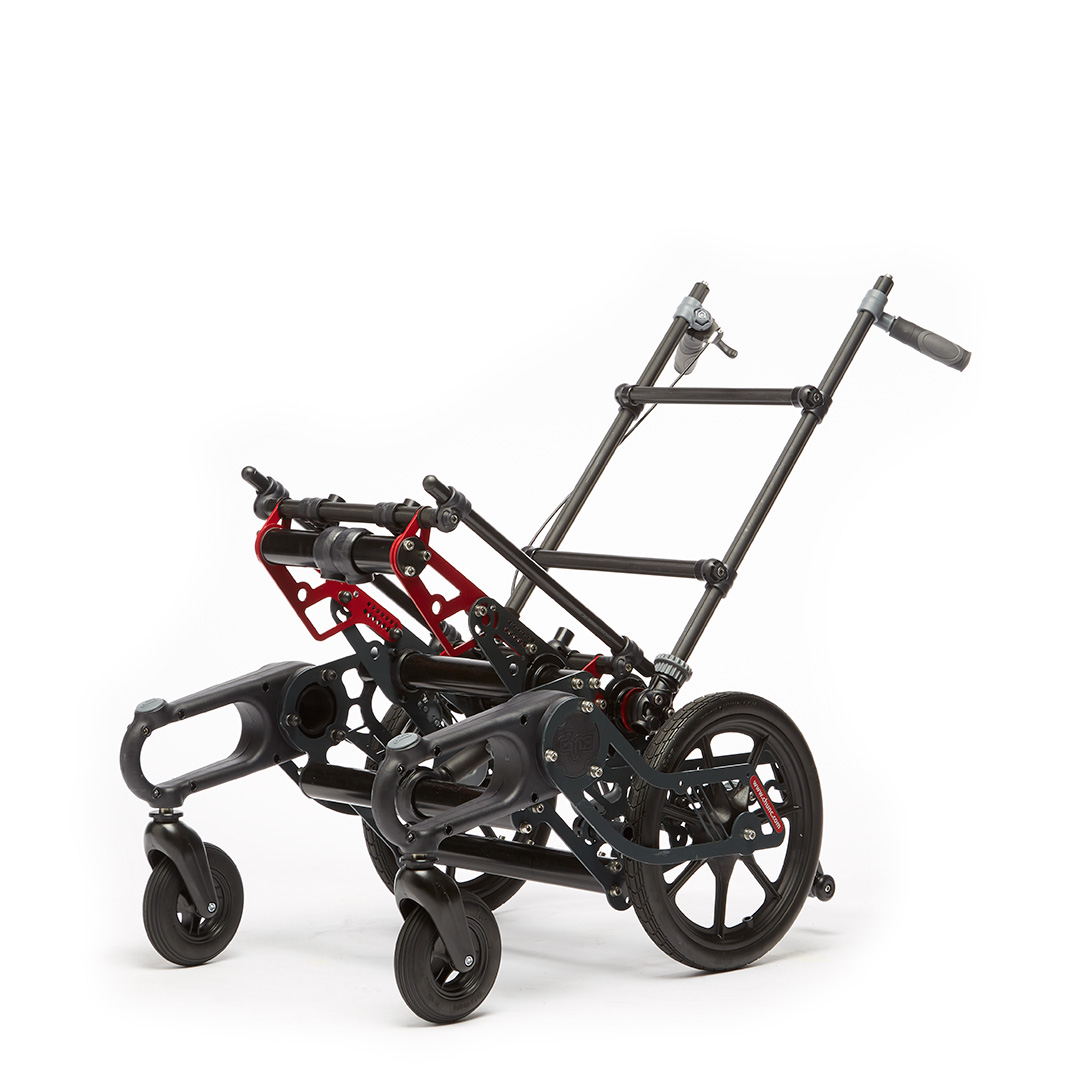 My daughter has complex needs and our seating specialist Terry went the extra mile to make the entire process as stress-free as possible. From start to finish, he took ownership, and could not have been more accommodating and flexible. Terry could not have been more helpful, professional and understanding.

For families in our position that is incredibly helpful and very much appreciated.
I was so fed up with pushing a heavy wheelchair around. My physio suggested Chunc and I've never looked back. My daughter has cerebral palsy and no balance, finding the right chair for her was very difficult. The Chunc wheelchair is very light to push and it has the right support for her – a recent X-ray confirmed that her spine is completely straight.  The attendants at day care all say that of all the wheelchairs they see, the Chunc is their favourite."
I have always felt assured that with our Chunc wheelchairs our son is comfortable, safe and happy – even when we go out in the car. Our Chunc wheelchair has adapted easily to accommodate growth, and it has never ever let us down.
The new Chunc One wheelchair base with its sleek design and colours of black and red is very attractive. Its shock absorbing properties are par excellence, especially for users who like motion. Together with its wide wheels with deep tread, this makes for ease of pushing for the attendant – especially on uneven surfaces and rough terrain.
What we have really appreciated over our years with Chunc, is that they accommodate our needs. Our daughter's condition is ongoing so we are often in touch with our Seating Specialist, Morgan, and he is always obliging and attends meetings with ourselves and our OT. It means a great deal to us that we can have an on-going relationship with the Chunc team.
Product specification
| | XS | SMALL | MEDIUM | LARGE |
| --- | --- | --- | --- | --- |
| Max User Mass | 110kg | 110kg | 110kg | 110kg |
| Seat Cushion Depth Range | 30-35cm | 35-40cm | 40-45cm | 45-50cm |
| Seat Width | 30cm | 35cm | 40cm | 45cm |
| Back Rest Height | 40cm | 45cm | 51cm | 57cm |
| Total Backrest Height Growth | 5cm | 5cm | 5cm | 5cm |
| Backrest Width | 25cm | 30cm | 31.5cm | 35cm |
| Leg Rest Angle Range | 80˚-170˚ | 80˚-170˚ | 80˚-170˚ | 80˚-170˚ |
| Leg Rest Length Range | 21-48cm | 21-48cm | 21-48cm | 21-48cm |
| Back Rest Recline Angle Range | 90-180˚ | 90-180˚ | 90-180˚ | 90-180˚ |
| Tilt in Space | +3˚ to -45˚ | +3˚ to -45˚ | +3˚ to -45˚ | +3˚ to -45˚ |