Our Story
My family's own personal experience with my sister Sophie sparked the original idea for Chunc. Consequently, we are absolutely passionate about supplying comfortable, user-friendly mobility wheelchairs to help other families like ours. Our Chunc wheelchairs are tailored to your unique needs and help you live life to the full.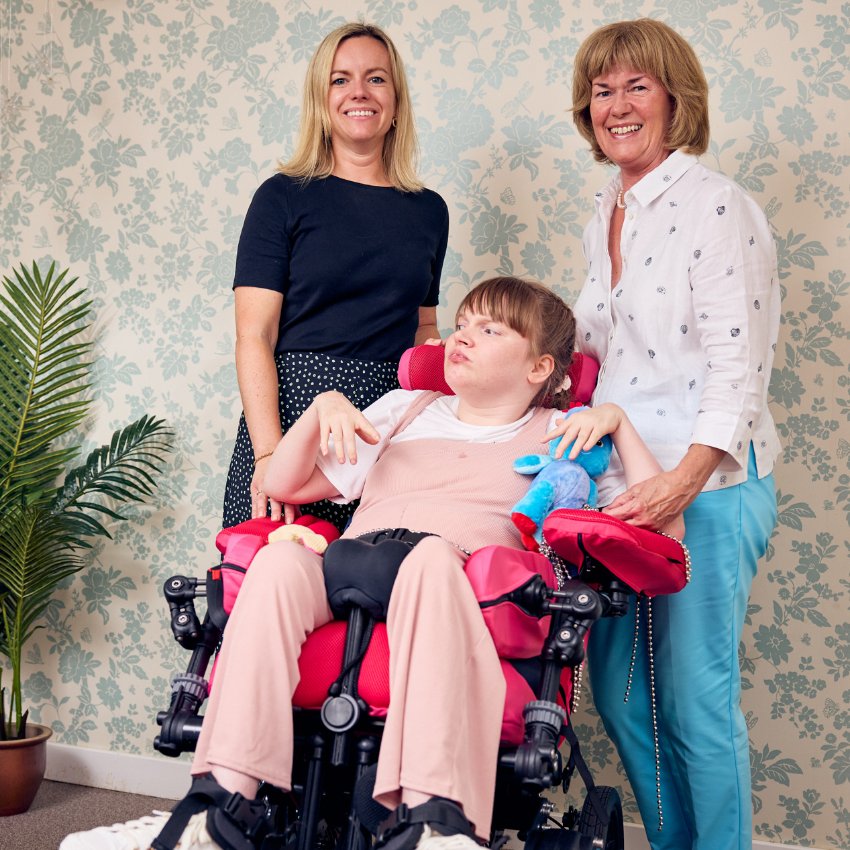 Creating a wheelchair for Sophie
Our story started when Sophie was born severely disabled and was later diagnosed with Cerebral Palsy. We managed with regular strollers until she was eight years old, when we had to consider specialised seating.
However, it soon became apparent that wheelchairs made for disabled children were causing more problems than they were solving. Sophie did not have the right support, the chairs were difficult for the attendant, cumbersome to move and they looked ugly!
Manufacturers didn't respond to our concerns and suggestions. So, my father decided to take on the task of producing a better chair himself. With our long-standing family business being based in the aerospace manufacturing & engineering industry, we knew we could apply our technical knowledge and experience to make a quantum leap in the functionality, styling and user-friendliness of children's wheelchairs.


Investing in innovation
We realised that one of the key missing ingredients in children's wheelchairs was that manufacturers had not been willing to invest in product design.
We were willing to financially invest and employ our rigorous design philosophy to create a completely new and different product. Our innovative design – patented in Europe and the USA – has revolutionised children's wheelchairs.
As for Sophie, the original inspiration and 'test pilot' she is now in her mid-thirties and is still comfortably sitting in a Chunc wheelchair, some twenty years after my father's eureka moment!
Our design ethos
A strong design ethos runs through every product that Chunc makes:
Functionality
Wheelchairs cannot be "one size fits all", they must be able to adapt to changing needs and grow with the child for a long-term solution.
User-friendly
Wheelchairs must be ergonomic, not just for the user but also for the caregiver. We consider user-friendliness at every turn, from easily adjusted colour-coded components through to foot-operated controls, such as brakes, anti-tip, and tilt in space chairs.
Stylish
A wheelchair is a big part of a user's life and we are dedicated to delighting our customers by creating stylish chairs that they are proud of.
We also like to focus on the wheelchair details – such as giving you a choice of upholstery colours at no extra cost. And we are always happy to discuss additional personalisation, such as coloured piping on cushion covers.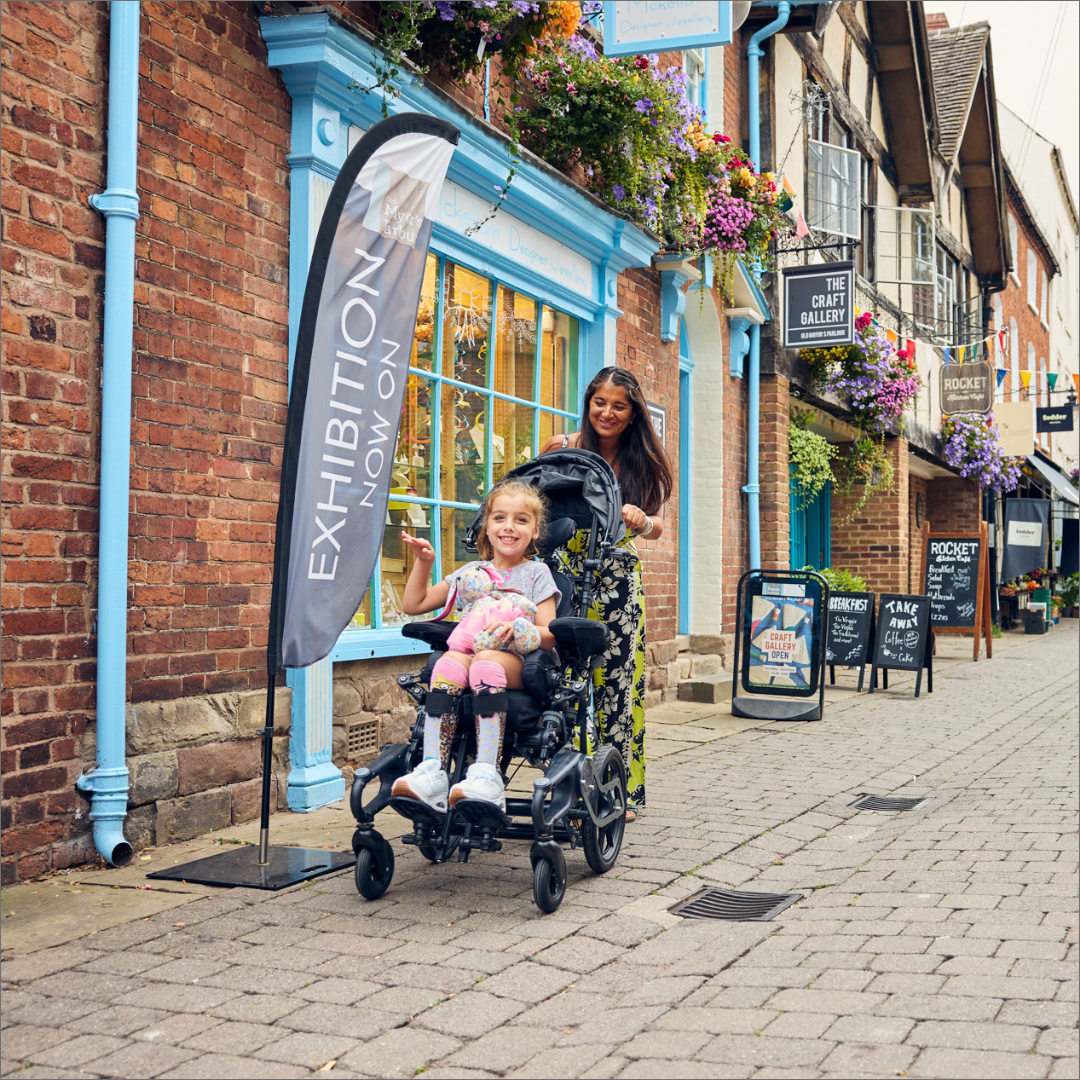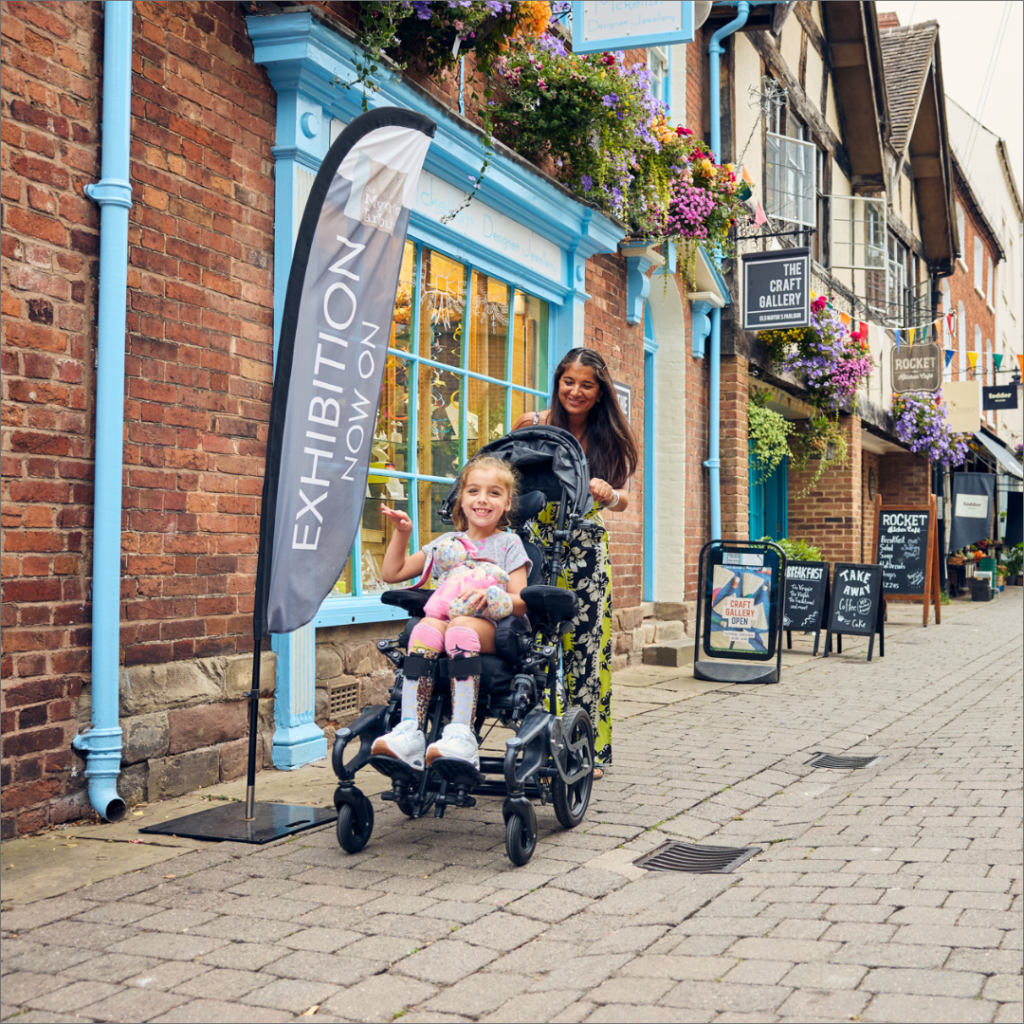 Book a free demo
The best way to decide if a Chunc is for you? Try one out!
We offer free demonstrations so you can understand the benefits, discuss your needs with one of our expert Seating Specialists and try out our chairs.
+44 (0)1432 377512
Mon – Fri: 8am – 4:30pm